I recently returned from a research trip to China and was struck by how seriously environmental issues are now being taken by government and town planners. As China continues to develop, environmental issues are increasingly front and centre in what is described in the country as a "war" against pollution.
Blue skies on the horizon
China has committed a sizable sum towards fixing water and air quality.
As a theme – we see the greening of China having many more years yet to run.
The current three-year State Council action plan, titled "Winning the Blue-Sky War", aims to reduce pollution levels to below the 2015 baseline.
This was the most obvious change versus my last trip - clear blue skies and a lack of pollution in Beijing, which can chiefly be attributed to the cities' move away from coal to cleaner gas-fired generation.
Another prominent and interesting change I noticed was the extensive take-up of electric vehicles (EV) and the build out of related charging infrastructure.
Renewable energy and cleaner waterways are also key areas of government activity that look set to 'green' up the country.
China is getting serious on EV
As it stands, China is already a serious player in EV's.
While subsidies for EV's are being phased out, the Chinese government is maintaining subsidies for the rollout of charging infrastructure.
According to Chinese Electric Vehicle Charging Infrastructure Promotion Agency (EVCIPA), China also now has over 300,000 public charge points1. This represents more than half of the global public EV chargers. In comparison, the US has less than 80,0002. It's predicted that there will be around 14 million electric vehicle charging stations in China by 20303.
There is an extensive range of EV brands already available for purchase, such as start-up domestic manufacturer Nio, which is proving popular with the growing middle class. Nio is also planning to release self-driving EVs by 2021.
Renewable energy a key focus of policy makers
From my meeting with the China Electricity Council (CEC), the industry body sitting between government and power companies, it was clear that renewables, across wind and solar, would continue to grow their share of the energy mix. This is expected despite the already robust growth seen over the last decade, where renewables growth exceeded the country's 13th 5-year plan target. The CEC also suggested that the 2030 targets for the energy mix will see renewables almost doubling their share from 19% to 40% given government support, clean air targets and the fact that renewables are getting cheaper (and getting close to grid parity4
To support such large growth in renewables, which can be intermittent in terms of power supply, industry is also looking at various power storage and peaking options including pumped storage hydro and batteries.
Water treatment and remediation improving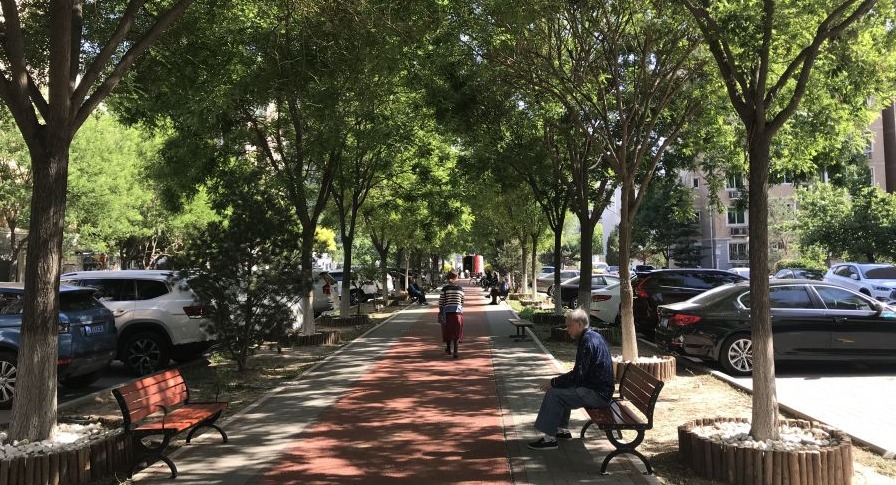 One of the more interesting projects I saw during my trip is being developed in a non-descript outer suburb in Beijing.
It is a project to minimise flooding risk, as well as to replenish underground aquifers. This water project used porous concrete-like footpaths to allow rainwater to seep into overflow pipes, as well as to seep into the underground aquifers, thus replenishing rivers and ground water.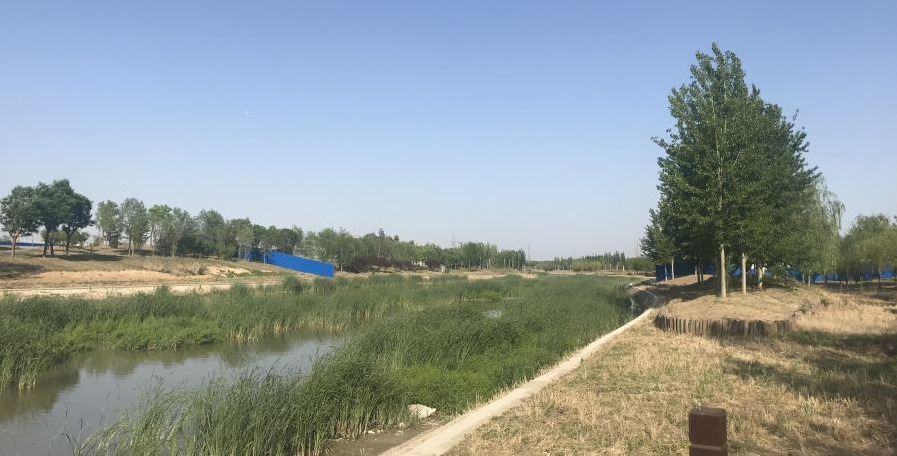 Another project I visited was the remediation and diversion of an existing river in Beijing which has led to the development of new parkland, green space and cleaner water.
Greenification of China opportunities are not just limited to companies listed in Asia. Phoslock is a water remediation business that has recently announced it will be working with local Chinese authorities to treat lakes and reservoirs affected with blue green algae and other pollutants using technology developed originally by the CSIRO.
An ongoing theme
As a theme – we see the greening of China having many more years yet to run.
In the coming years we also expect to see further opportunities across a broad range of sectors.
---
The information provided should not be considered a recommendation to purchase or sell any particular security. It should not be assumed that any of the security transactions discussed here were, or will prove to be, profitable.
1Source: Statista, iResearch; National Energy Administration (China); Various sources (EVCIPA); as at December 2018
2Source: Statista, U.S. Department of Energy; as at December 2018
3Source: Statista, McKinsey; as at 31 December 2018
4Grid parity occurs when an alternative energy source can generate power at a cost of electricity that is less than or equal to the price of power from the electricity grid.
---
Regulatory information and risk warnings
Past performance is not a guide to future returns
This information is issued and approved by Martin Currie Investment Management Limited ('MCIM'). It does not constitute investment advice. Market and currency movements may cause the capital value of shares, and the income from them, to fall as well as rise and you may get back less than you invested.
The analysis of Environmental, Social and Governance (ESG) factors form an important part of the investment process and helps inform investment decisions. The strategy does not necessarily target particular sustainability outcomes.
The opinions contained in this recording are those of the named manager. They may not necessarily represent the views of other Martin Currie managers, strategies or funds. These opinions are not intended to be a forecast of future events, research, a guarantee of future results or investment advice.
The information contained has been complied with considerable care to ensure its accuracy. However, no representation or warranty, express or implied, is made to its accuracy or completeness. Martin Currie has procured any research or analysis contained in this recording for its own use. It is provided to you only incidentally and any opinions expressed are subject to change without notice.
The information provided should not be considered a recommendation to purchase or sell any particular security. It should not be assumed that any of the security transactions discussed here were, or will prove to be, profitable.