Using the NHS pandemic analysis papers, we see that a virus spreads through a population until it reaches a 20 to 40% infection rate, peaking 7 weeks after the start and falling to very low levels 7 weeks after that. It does not disappear but by then the impact on a given community of infection or immunity is clear.
This timeline appears broadly accurate when looking at the statistics from China and in particular Wuhan and the Hubei province. In Europe, there may well be containment, but on a 7-week-to-peek basis our peek will be mid-April and the all-clear in late May. As such, we need to discount for a period of increasing uncertainty and lowered business activity up until the end of May. The fact that the peek period will now be over the Easter break is helpful for manufacturing, as it's a natural period of shut-down, and conversely unhelpful for services as the holiday period means enhanced consumer spending.
The reaction of corporates and fiscal authorities becomes key. The impact of a quarter of 'infected' growth is likely to produce some short, but ferocious, shut-downs. Governments are showing that they are prepared to quarantine towns and cities to prevent spread, but this is likely to merely delay disruption by a few weeks. The precipitous PMI drop in China is showing us the logical progression, with that data being collected at the height of disruption. As such, it is an indication of how bad it could be, but not the shape of the recovery.
The shape of the recovery will depend on a number of factors.
Capex and inventory levels into the downturn
The good news is that we enter this period of macro weakness with low inventory levels and capex below trend levels. Into the oil price induced global slowdown in 2015, inventory levels were high whilst oil & mining industry capex was huge therefore these were aggressively slashed. The weak economies of Europe and China during 2019 coupled with weak raw material prices incentivised businesses to delay inventory purchases. Currently we are seeing companies report some lengthening of supply lines whilst simultaneously consuming their limited inventories. Based on this, once economies gain traction again, we expect to see a rebuild in inventory of components and working in progress. This points to an sharp V shaped bounce towards the summer commencing in China.
Workers speed of return
The speed with which the labour force can return is vital. Much will depend on the timing of the employer's decision to reopen and the power they have insist upon their workforce's return. It would be reasonable to suggest that there would be a lag in the return to work in Europe, where the Unions will be part of the decision-making process. This would potentially delay any traction of a recovery until June.
Consumers return to norms and pent-up demand
The good news is that we enter this period of macro weakness with low inventory levels and capex below trend levels.
The consumer will likely resume normal purchasing when confidence levels start to rise. Initially there may be a relief surge with spending higher than normal. Cuts in taxes and interest rates would be a significant help, but most importantly the return to normality of the work and school day is key. If a normalised summer holiday season occurs, then after a quarter of lost earnings (especially for the travel, hotel, luxury, fashion and entertainment industry) a return to normal levels of demand will occur.
Will banks be sympathetic with impacted businesses
Even without the direction of local governments and monetary authorities, banks are likely to act with kindness and forbearance for now. Clearly the statements from the Bank of Japan, the US FED and the Bank of England support this. Banks may well see lower income for a couple of quarters, and some customers closing. They will not be allowed to exacerbate the downturn or hinder the recovery.
How large will monetary and fiscal action be
Fiscal action is yet to be seen. Post Brexit UK is already planning a significant fiscal boost, and this may be accelerated under the cover of a viral aid package. Germany, and others, may then follow suit. It's hard to quantify, but measures announced in Italy already amount to 0.2% of GDP. We could see overall fiscal boost to GDP on average by 0.5% over the next 2 years.
What will the long-term impacts be
There will be a slightly higher level of goods and materials held by industry and a significantly higher level by the consumer, principally of essentials. There has already been a significant shift to onshoring production, in particular by the USA and this will accelerate. The drive for security of supply by finding different geographic suppliers will continue and some levels of extra investment will be needed to achieve this.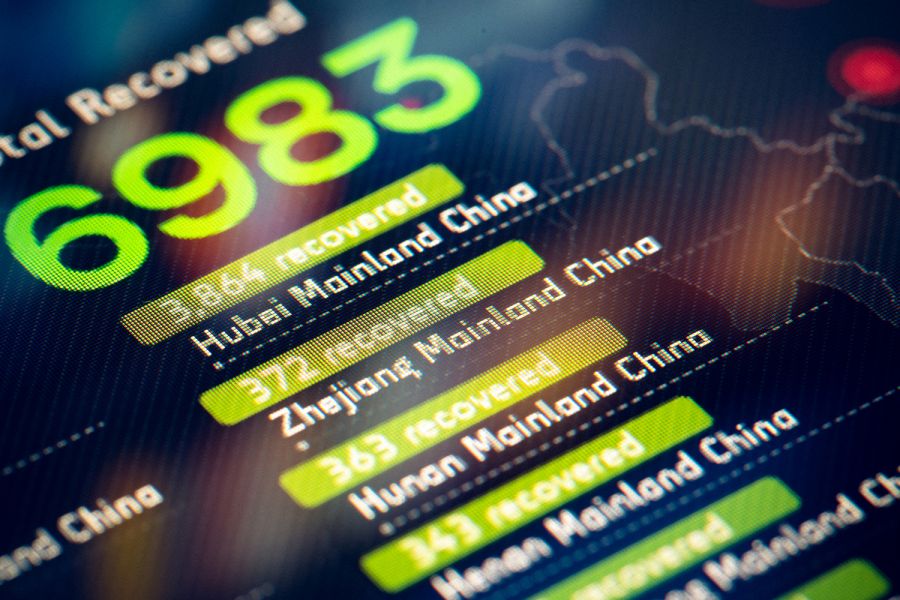 The long-term impact on consumer confidence will be interesting; stockpiling in the larder, nervousness of public transport and travel in general will eventually fade. But there will be a significant increase in awareness and consumers will be quick to react negatively to any follow on infections or even rumours. A permanent revolution in areas such as reducing business travel is unlikely, we have seen travel bans imposed by businesses before during the GFC or European financial crisis and they have had little lasting impact. Politically any government that has been seen to hide the truth will probably be punished. There will clearly be a demand for higher levels of central health spending and preparedness. The US elections, in particular, will be a test case. Europe, except for Italy, with its quieter political calendar in 2020 will be more stable.
What are we doing
We are focusing on the time-line of how this plays out globally and how each industry is affected, it is longer than most realise. The vigour of the recovery will be defined by monetary and fiscal action, those that say Europe is toothless are already being proved wrong.
Markets, valuations and prospects
Equity markets have moved to discount a significant cut to European earnings.
We have long argued that European earnings see cuts of around 10% in a normal year. This year will be far deeper, loaded to the first half. Markets will increasingly begin to focus on the prospects for the second half and 2021 as we approach the summer. As in 2016, at some point we expect to see strong outperformance from cyclicals and value.
We are focusing on the time-line of how this plays out globally and how each industry is affected, it is longer than most realise.
---
Regulatory information and risk warnings
Past performance is not a guide to future returns
This information is issued and approved by Martin Currie Investment Management Limited ('MCIM'). It does not constitute investment advice. Market and currency movements may cause the capital value of shares, and the income from them, to fall as well as rise and you may get back less than you invested.
The analysis of Environmental, Social and Governance (ESG) factors form an important part of the investment process and helps inform investment decisions. The strategy does not necessarily target particular sustainability outcomes.
The opinions contained in this recording are those of the named manager. They may not necessarily represent the views of other Martin Currie managers, strategies or funds. These opinions are not intended to be a forecast of future events, research, a guarantee of future results or investment advice.
The information contained has been complied with considerable care to ensure its accuracy. However, no representation or warranty, express or implied, is made to its accuracy or completeness. Martin Currie has procured any research or analysis contained in this recording for its own use. It is provided to you only incidentally and any opinions expressed are subject to change without notice.
The information provided should not be considered a recommendation to purchase or sell any particular security. It should not be assumed that any of the security transactions discussed here were, or will prove to be, profitable.