Reductions to the official cash rate (to record lows) and changes to mortgage lending guidance have started to boost the outlook for credit supply and demand, and in turn house prices. Higher auction clearance rates and recent market data suggest that house price declines may have already reversed.
I recently updated my analysis on Australian house prices and credit growth to see if this trend is set to continue, and what it could mean for the Australian banks.
Cooling market caused by poor income growth and tight credit
The outlook is for a healthy period of house price growth ahead, as credit supply closes the gap on demand.
Australia's high house prices (and high household indebtedness) have traditionally been supported by relaxed bank lending policies, together with low interest rates, healthy household formation, foreign investment and supply constraints.
Banks began tightening credit both before and after the Financial Services Royal Commission, through the macro-prudential rules and changes to living cost assumptions for lending models.
Consequentially, we have been through a predominantly supply induced rationing of credit. Combined with household income lagging non-discretionary spending items, and slow-moving demand, this dragged on both house prices and housing credit growth for the banks.
Changes post the Royal Commission to serviceability assumptions across income haircuts, living expenses, deposits and interest-only tests have bitten into borrowing capacity, and have been an important factor in the moderating house prices.
Household incomes have increasingly moved away from simple wages towards other sources such as rental income and negative gearing benefits. This is an area where bank lending standards are applying greater haircuts.
House prices based on debt access and serviceability
We utilise a credit-centric model to help consider the outlook for house prices, together with credit supply from banks and demand from borrowers.
This model is grounded in the theory that house prices and debt levels are largely determined by the capacity of borrowers to service and access debt. This is driven by:
what incomes will allow (i.e. incomes for owner-occupier/rents for investors);
what the market will allow (i.e. real rates and the mortgage spread); and
debt appetites (i.e. willingness of borrowers in taking on debt and what lending policies allow them to).
Back in July 2017, the model suggested that a national house price retreat of up to -15% was a likely consequence of the tightening to credit supply1.
According to Australian Bureau of Statistics (ABS) data, established house prices went on to experience a peak to trough fall of -8% nationally (-14% in Sydney and -11% in Melbourne)2.
Average house prices3:
Demand curve looks at the marginal buyer
The model creates a property demand curve that looks at the 'average' property and the average available funds to purchase that property. This essentially represents the marginal demand from three cohorts of buyers:
the all cash buyer;
the interest only investor; and
the geared owner occupier.
Each purchaser's marginal propensity to purchase is determined by cash flow measures relevant to that purchaser. It follows that at any given time, the marginal price setter will be the second highest of these three categories of buyer.
The advantage of this framework is that it creates an output for the average household based mainly on observable inputs, with only a few subjective assumptions.
Property buyer demand4
Inputs into the model are:
average disposable household income/wages;
average paid variable mortgage rate;
best term deposit rate;
average living costs;
average buffer rate > mortgage rate;
average weekly rent;
average tax rates;
assumption for the average capex; and
assumption for the average borrower's budget.
If you think about the volume of buyers in this context as a marginal cost curve, it is clear the cash buyers, while in theory only a small volume of demand, have exerted great influence at certain points in time. In recent history however, their propensity to purchase exceeded the indebted borrowers when record low interest rates were instigated in early-2015. This reflects the low opportunity cost to them.
Supply of credit from banks impacted by HEM and APRA
It's important to note that for house prices to rise, the supply of credit to purchase property must match or exceed the demand from borrowers. Misunderstanding of this has exacerbated the ill-informed narrative that prices 'only go up' due to population growth or limited land supply.
Bank lending models, up until the period of the Australian Prudential Regulation Authority (APRA)'s new macro-prudential rules, and the Royal Commission, were most likely using the approach of a standardised 'Household Expenditure Method' (HEM) for living costs, but with a higher interest rate, i.e. a minimum of 7% or 2.25% over the standard variable rate (SVR).
However, we believe borrowers themselves tended to use more realistic estimates of their living expenses. These expenses are closer to the data seen in the ABS Survey of Income and Housing, which is generally higher than HEM). However, borrowers tend to assume a lower buffer rate (i.e. 1%). The supply curve had thus been mostly above the demand curve, until 2017.
Credit supply and housing demand4
Household incomes now improving
Going forward, our outlook for household living expenses and savings reflects several factors:
wage growth;
the tax burden on household income;
interest rates;
unique factors that affect spending (e.g. high utility costs);
assets or buffers that can be utilised; and
income to be saved for debt repayment.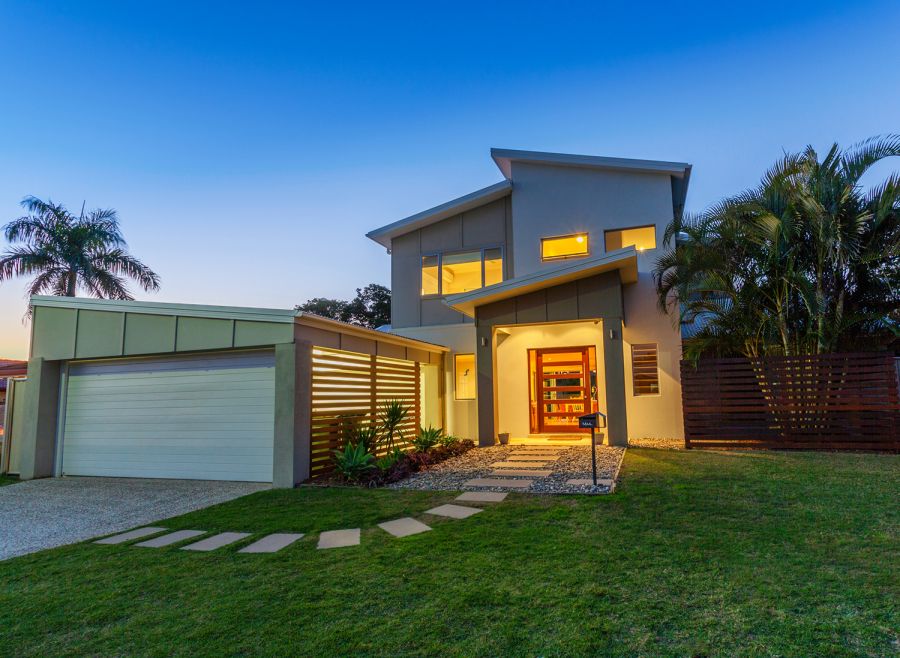 The recent reporting season in Australian has shown some 'green shoots' in consumer spending, and improvements in earnings for consumer related companies. We expect the recent income tax cuts, easing of housing credit and a recovery in housing prices will be positive for consumption over the next 12 months. We also note that further income tax cuts will be implemented in 2020.
With a new lower cash rate of 0.75% announced by the Reserve Bank of Australia (RBA) this month5, lower mortgage rates and higher discounts for owner occupiers, the percentage of income needed to service debt is declining. However, it is likely that borrowers will still see rising principal repayments in aggregate, and this could place pressure on the 'cash flow based' savings rate.
Model suggests both supply and demand should improve
I have amended the model to include these new assumptions on household living expenses and savings:
the recent 25bps rate cut is eventually fully passed through in mortgage repricing (be it this cut or the next);
household income, expenses and rents grow consistently with the earlier household model; and
the estimated HEM serviceability converges to within 20% (versus around 25% previously) of the ABS average household expenditure.
Weekly living expense estimates for a 2x2 family6
I have also updated my assumption to a 2.5% buffer over the SVR to factor in the recent APRA guidance changes and removed the floor rate.
The result is that the impact of HEM on bank credit supply is now hollowing out, and the changes to the floor rate should now help to bring credit supply back into the market.
Credit supply and housing demand forecast7
The demand curve from owner occupier borrowers will also be the greater influence on house prices because lower interest rates will affect them the most.
House prices are on the up
The outlook is for a healthy period of house price growth ahead, as credit supply closes the gap on demand. The updated model suggests that price rises are likely to be at a rate that is greater than household income growth.
House price forecast7
Rebound reinforces demand for bank credit
Higher house prices should provide stimulus, and support bank asset quality, but this will only boost credit growth modestly. Furthermore, the impact on bank earnings will likely be subdued given the relatively weak transmission to credit growth.
For future earnings growth, the banks will first need to recoup recent market share losses, and a critical factor will be whether the house price boost sparks further mortgage price competition.
1Source: Martin Currie Australia analysis, ABS, Bloomberg, CoreLogic, FactSet, RBA: as at 30 June 2017
2Source: ABS, 2019, Residential Property Price Indexes: Eight Capital Cities, "Table 2. Established House Price Index, Index Numbers and Percentage Changes" & "Table 8. Established House Price Index, Index Numbers, Pre-September Quarter 2005 Methodology", time series spreadsheet, cat no.6416.0, viewed 1 October 2019, https://www.abs.gov.au/Ausstats/abs@.nsf/mf/6416.0
3Source: CoreLogic; ABS; as at 30 September 2019
4Source: Martin Currie Australia analysis, ABS, Bloomberg, CoreLogic, FactSet, RBA: as at 30 June 2019
5Source: RBA: as at 1 October 2019
6Source: Martin Currie Australia analysis, ABS: as at 30 June 2019
7Source: Martin Currie Australia analysis, ABS, Bloomberg, CoreLogic, FactSet, RBA: as at 1 October 2019
---
Regulatory information and risk warnings
Past performance is not a guide to future returns
This information is issued and approved by Martin Currie Investment Management Limited ('MCIM'). It does not constitute investment advice. Market and currency movements may cause the capital value of shares, and the income from them, to fall as well as rise and you may get back less than you invested.
The analysis of Environmental, Social and Governance (ESG) factors form an important part of the investment process and helps inform investment decisions. The strategy does not necessarily target particular sustainability outcomes.
The opinions contained in this recording are those of the named manager. They may not necessarily represent the views of other Martin Currie managers, strategies or funds. These opinions are not intended to be a forecast of future events, research, a guarantee of future results or investment advice.
The information contained has been complied with considerable care to ensure its accuracy. However, no representation or warranty, express or implied, is made to its accuracy or completeness. Martin Currie has procured any research or analysis contained in this recording for its own use. It is provided to you only incidentally and any opinions expressed are subject to change without notice.
The information provided should not be considered a recommendation to purchase or sell any particular security. It should not be assumed that any of the security transactions discussed here were, or will prove to be, profitable.