Market Developments
COVID-19
The COVID-19 virus and its influence on the markets has clearly been a focus over the last month as investors reflect on the potential impacts on supply chains and the global economy. As companies assess the impacts of these disruptions and how they can prepare and mitigate these in future, this may leave them better prepared for the contingency issues that are likely to materialise from the physical impacts of climate change.
Climate change
There were a series of climate-change developments over the course of February. With COP26 being hosted in Glasgow in November this year there is a big focus in the UK to show leadership on climate issues in the run-up to this conference. The UK has already been the first nation to legislate on its ambition to get to net-zero emissions in 2050 and at the start of February the government pledged to ban the sale of internal combustion engine vehicles by 2035 rather than 2040, as previously planned. This new ban will also cover hybrid vehicles essentially meaning that consumers will have to buy electric (or hydrogen) vehicles from this date. Meeting this target will clearly require substantial investments in supporting infrastructure. Singapore has also made a similar commitment (by 2040) alongside an ambition to increase its charging structure to 28,000 points by 2030.
Notably, in the headlines during the month, the UK's commitment to carbon neutrality in 2050 was also a major factor in the rejection of the planned expansion of Heathrow Airport, the largest and busiest airport serving London.
In India, the government has announced ambitious plans to fully electrify the state-owned Indian Railways network of more than 66,000 km by 2024, and additionally aim for carbon-neutral railways by 2030. It is worth noting that, if achieved, only Switzerland could boast a similar level of network electrification. The change will sharply increase demand for electricity in India, but could also reduce pollution, depending, of course, on the generation source of the power.
We have also seen a number of corporate announcements on climate change over the last month. Perhaps the highest profile has been BP's commitment to carbon neutrality by 2050. Details behind this pledge are currently sparse, but equally this commitment reflects an understanding that the business as it stands will need to evolve. Mining multinational, Rio Tinto made a similar commitment in the latest update to its climate strategy, which was released at the end of the month, aiming for net zero by 2050. In the semiconductor sector, Infineon has also now committed to becoming a carbon neutral company by 2030. It says it is the first semiconductor company to attempt this.
In Australia, the Australian Prudential Regulation Authority (APRA) sent a letter, from executive board member Geoff Summerhayes, saying that it is developing a cross-industry, TCFD-aligned prudential practice guide, which would include aspects of governance, strategy, risk management, metrics and disclosure. It will outline best prudent practice rather than establish new obligations for regulated entities. It urged institutions to be coordinated and 'proactive in taking steps to assess and mitigate climate change financial risks now, and not delay action until further guidance or scenario analysis from APRA is released'1.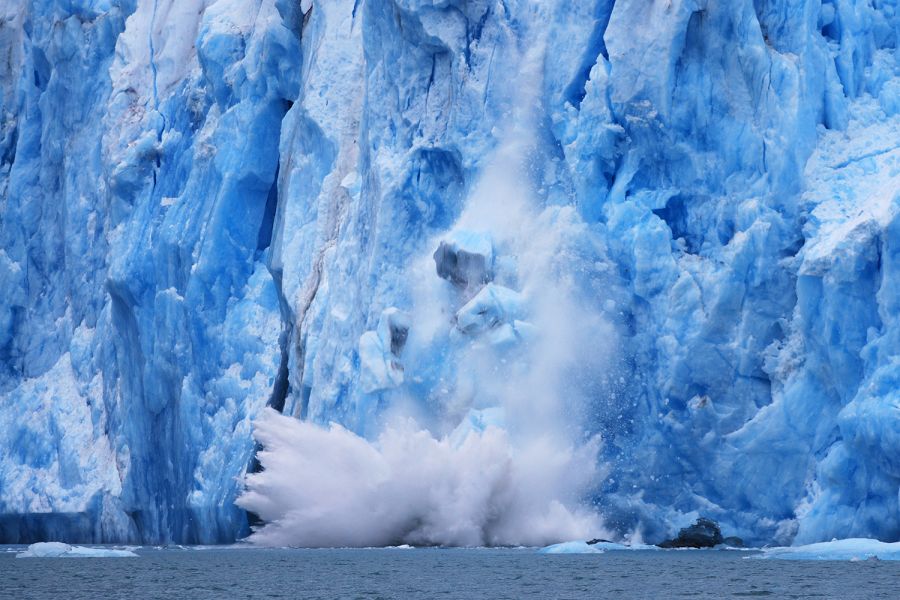 APRA also said it would undertake a 'climate change financial risk vulnerability assessment', starting with the country's largest authorised deposit-taking institutions (ADIs) and later expanding to other industries.
It said the assessment would involve entities estimating the potential physical impacts of a changing climate, including extreme weather events, on their balance sheet, as well as the risks that may arise from the global transition to a lowcarbon economy. The ADI vulnerability assessment will be designed in 2020 and executed in 2021.
Disclosure – a step forward and a potential step back
In Taiwan, the stock exchange set out some new rules requiring companies listed on the exchange to set up nomination committees, install an ethical management unit and report on climate change risks and opportunities.
In China meanwhile, there appears to be a delay to the introduction of new ESG disclosure rules that have been expected to be put in place for companies listed in Shenzen or Shanghai. We have already seen changes put in place for companies listed in Hong Kong, where boards will have to state how they determine ESG risks and materiality. This delay in China appears to be due to resistance from the corporate sector. There is currently no confirmation of an implementation date.
Martin Currie
February was a relatively quiet month for single company engagement; however, with the AGM season in Europe approaching there are likely to be a number of specific engagements coming up. It is likely that remuneration, director elections and more generally board structure will be among the key issues. In addition, we have been carrying out a review of climate change disclosures for a range of the companies held. In particular, we are looking at those firms which have very limited or no disclosure on the issue. This will form the basis of a process to engage with them to understand more about their approach, but also to encourage them to start to improve on this front.
We are also carrying out some exploratory work on cybersecurity, another key ESG risk topic for us. We have previously been extensively involved in the PRI collaborative engagement on cybersecurity governance. We served on the steering committee for the establishment of this engagement and subsequently led the engagement on a number of target companies. We will look to use the lessons learnt from this process to start a broader assessment of cyber risk for a number of our holdings.
The last month has also been an opportunity to start exploring further some of the climate scenarios that we want to consider in our analysis. In particular, we have been looking in more detail at the Inevitable Policy Response (IPR): a policy-driven, rather than energy system or emissions budget-driven scenario, that was unveiled in more detail at the PRI-in-person conference last year. We are looking at this and the potential sectoral implications alongside the work we have been doing on carbon price sensitivity driven by our Martin Currie Australia team. As this develops, we will keep you informed.
I am also trialling a new service offered by MSCI which looks at climate Value-at-Risk (VaR) in more detail. This could be an interesting complement to the work that we already do in this space.
During the month we have also published two ESG-related pieces. The first looks at the energy mix in Australia as it transitions to lower emissions and as part of this, the crucial role that natural gas will play alongside renewables in the transition away from coal. We also highlight the similar changes that we are seeing in China – a trend that we have touched on before in the context of the Chinese gas distributors. The note can be found here.
We also published an insight piece unpacking the impact of ESG factors on firm value. In this note we explore the long-term nature of many ESG factors and recognise that while analysis of near-term prospects for a company will always be important, the majority of the value of a company lies in its ability to generate sustainable long-term returns. As such, ESG factors can have a material impact on how we look at businesses, the sustainability of a business over the long term and the value that we ascribe to this business. The note sets out how we integrate ESG and sustainability, our focus on the long term and the value we can see in businesses and how all of this leaves us better informed.
Upcoming activity
I was due to be in Singapore at the end of February presenting at the APAC+ G12 Forum on Long-Term Investment, Sustainable Development & Governance. Unfortunately, this has been one of the many conferences that has been postponed on the back of the COVID-19 outbreak. Over the next month there is now limited travel in the diary and the focus for March will see a continuation of the work on the new Stewardship Annual Report and our annual PRI return, both of which are due at the end of the month.
As highlighted earlier, we are also likely to see an increase in engagement activity over the coming weeks and months, and we will continue to develop our work regarding climate-change sensitivities.
---
Regulatory information and risk warnings
Past performance is not a guide to future returns
This information is issued and approved by Martin Currie Investment Management Limited ('MCIM'). It does not constitute investment advice. Market and currency movements may cause the capital value of shares, and the income from them, to fall as well as rise and you may get back less than you invested.
The analysis of Environmental, Social and Governance (ESG) factors form an important part of the investment process and helps inform investment decisions. The strategy does not necessarily target particular sustainability outcomes.
The opinions contained in this recording are those of the named manager. They may not necessarily represent the views of other Martin Currie managers, strategies or funds. These opinions are not intended to be a forecast of future events, research, a guarantee of future results or investment advice.
The information contained has been complied with considerable care to ensure its accuracy. However, no representation or warranty, express or implied, is made to its accuracy or completeness. Martin Currie has procured any research or analysis contained in this recording for its own use. It is provided to you only incidentally and any opinions expressed are subject to change without notice.
The information provided should not be considered a recommendation to purchase or sell any particular security. It should not be assumed that any of the security transactions discussed here were, or will prove to be, profitable.