UK banking market conditions are tough, regulations are strict, however it's not all doom and gloom. Digital bank start-ups have seen rapid growth and disruption opportunities from the shift towards Open Banking remain for nimble players.
On a recent research trip to the UK I met with banking executives, mortgage brokers and digital banking experts to better understand the current operating environment in the UK, and what it means for ASX-listed players such as Clydesdale Bank.
Brexit – it's a riddle
Large incumbents in Australia should take heed from the UK experience and pay close attention to the inevitable change and disruption Open Banking will also bring here.
Being in London, the investment scene felt resilient (notwithstanding the fall in high-end house prices), but you could see that some investment outside London has been held back, waiting for Brexit certainty to emerge.
But despite the so-called Brexit gloom, almost all bank and company executives I met with said Brexit hasn't been as negative for economic growth as they had expected. Most multi-nationals have prepared well for change and smaller companies are getting on with business, although many do not have their supply chain solution ready. The prevailing attitude is to 'keep calm and carry on'.
It's a tough mortgage market – for some
The professionalism of UK mortgage brokers and the strict adherence to lending standards (tighter than Australia) stood out to me. But as a result, new housing volumes are slow, and there is real pressure on mortgage growth for banks.
I had underestimated the impact of the UK government's ring-fencing rules (restricting the use of funds for a particular-purpose) for the large banks like HSBC, and how that has led them to compete relentlessly in low priced 'vanilla' mortgages.
Clydesdale Bank, a Scottish based bank previously owned by National Australia Bank, and held in our Martin Currie Australia Core Equity and Value Equity strategies, does not undertake activities such as investment banking, so ring fencing has limited impact. They have pushed hard into higher margin 'bespoke' mortgages, in which they have seen encouraging support from mortgage brokers. Protecting any vulnerable margin here, as others start to hunt, will be key.
Digital-only banking on the increase
An important theme in the UK is the rapid growth in disrupter digital bank start-ups1.
Number of customers at leading disruptor banks in the United Kingdom (UK) as of June 2019
Fast-growing British digital app-based bank Monzo hit 2 million current account customers within just two years of getting a banking license2.
In contrast to their US cousins, the threat of these players to major UK clearing banks seems greater, however generally they are still dismissing the risk of these digital-only banks to their business.
In response the incumbents are focussed heavily on a digital cost-out only. This conflicts with views among the start-ups that legacy systems are still a handicap and large banks have a decade ahead of core services being unbundled away from them.
Clydesdale has upside opportunities in the digital space, but also remains steadfast on the cost-out story. As part of the Virgin merger announced in 2018, synergies remain a source of earnings upside; and were recently upgraded.
Clydesdale did miss out on small and medium-sized enterprise (SME) innovation funding from the Royal Bank of Scotland 'capability and innovation fund' but retains growth options across both SME and retail banking, especially under its 'digital' push. Its formerly under-promoted "iB digital" banking app is impressive and has received positive customer reviews. A recent capital markets day outlined further initiatives and the sizeable opportunity set.
The resulting entity will have the powerful Virgin branding and highly rated user experience combined with Clydesdale's know-how, tech stack and commendable banking assets that we believe can still make inroads to the UK market.
What about the impact of Open Banking?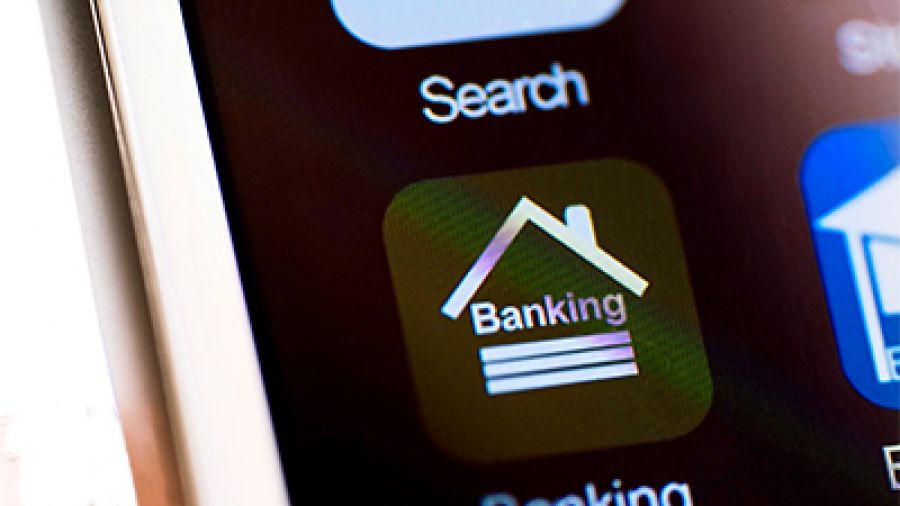 There is real long-term opportunity created by the UK government's Open Banking directive, but the uptake in the UK has been slow. Excuses as to why range from the unresolved security and liability protocols, low interest by the larger banks, to general consumer inertia. Functionality remains poor, and at-the-moment in many cases all you can do is view your balance at another bank.
While there has been no serious impact yet, Open Banking could yet be important for reigniting the loan market, as it will speed up processing times. For example, affordability assessments are a key part of the lender approval, and brokers will use Open Banking to accelerate this process.
It remains to be seen how the insurgent digital-only banks can monetise their growing customer base, and many believe some of the nascent growth will get regulated away. Some see the battle shifting to SME banking. As Clydesdale's iB platform is ready for Open Banking, it is in a good place to be part of the battle whichever direction customers take it.
In summary
My discussions with UK experts confirm that winners in this environment will not only need quality assets and great branding, but the ability to embrace digital transformation. The incumbent UK banks are showing limited dexterity in the digital space and the new players have made genuine ground, albeit with limited visibility to profitable scale.
Large incumbents in Australia should take heed from the UK experience and pay close attention to the inevitable change and disruption Open Banking will also bring here.
I am not convinced that in Australia we have the venture capital backing to see a meaningful disruptor (such as a Monzo or Starling) until it takes the form of something backed by a global digital giant, or firm with unique access to customers.
1Source: Statista, various sources (UK); as at June 2019.
2Source: Company reports; as at 20 May 2019.
---
Regulatory information and risk warnings
Past performance is not a guide to future returns
This information is issued and approved by Martin Currie Investment Management Limited ('MCIM'). It does not constitute investment advice. Market and currency movements may cause the capital value of shares, and the income from them, to fall as well as rise and you may get back less than you invested.
The analysis of Environmental, Social and Governance (ESG) factors form an important part of the investment process and helps inform investment decisions. The strategy does not necessarily target particular sustainability outcomes.
The opinions contained in this recording are those of the named manager. They may not necessarily represent the views of other Martin Currie managers, strategies or funds. These opinions are not intended to be a forecast of future events, research, a guarantee of future results or investment advice.
The information contained has been complied with considerable care to ensure its accuracy. However, no representation or warranty, express or implied, is made to its accuracy or completeness. Martin Currie has procured any research or analysis contained in this recording for its own use. It is provided to you only incidentally and any opinions expressed are subject to change without notice.
The information provided should not be considered a recommendation to purchase or sell any particular security. It should not be assumed that any of the security transactions discussed here were, or will prove to be, profitable.