Report Summary
Highlights in 2019
Highest possible (A+) rating awarded by the PRI* across all three categories
Winner of the ICGN Global Stewardship Disclosure Award 2019
Implementation of proprietary ESG Ratings
Extensive engagement and voting activity on behalf of our clients
David Sheasby, Head of Stewardship and ESG, appointed to the Investment Association Stewardship Committee
Research and thought leadership shared with clients and industry
* PRI – Principles for Responsible Investment. Engagement and voting activity is for the period 1 January 2018 to 31 December 2018.
178
# companies engaged
with (private)
8
# companies engaged
with (collaborative)
---
Active participants in collaborative engagement initiatives

Tax responsibility

Water risk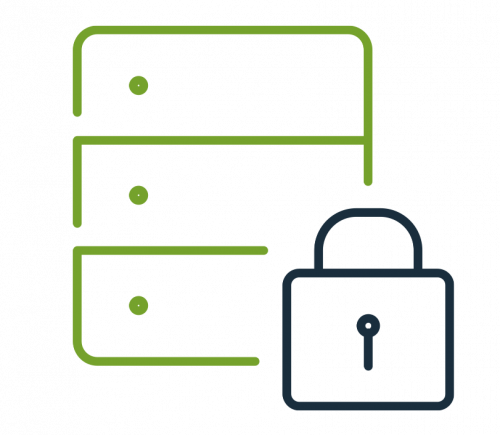 Cybersecurity
We believe the mixture of constructive challenge, informed opinion and collegiate enquiry... has established an extremely positive template for wider industry discussion.
Foreword
Garth Jones
Group Chief Financial Officer
AIA Group
It is very fitting that Martin Currie has chosen 'The Power of Engagement' as the theme for its 2020 Annual Stewardship Report, since this has been a key element to the constructive dialogue between Martin Currie and AIA for a decade.
AIA is the largest publicly listed pan-Asian life insurance group and we believe that we have a vital role to play in helping the many millions of people we serve to embrace our brand promise of Healthier, Longer, Better Lives, as well as driving real change towards a more sustainable future. ESG issues are important to AIA, and we have consistently focused on delivering real value to both our customers and shareholders, while also playing a leading role in the social and economic development of the communities that we serve, either directly or indirectly.
We believe the mixture of constructive challenge, informed opinion and collegiate enquiry with which Martin Currie has approached our conversations over the past decade has established an extremely positive template for wider industry discussion. Quite simply, it demonstrates the way in which company management and shareholders can engage constructively together to help address the ESG issues pertinent to creating real, long-term, sustainable value. This point is underlined by the many examples of active ownership and engagement referenced in this report.
The Power of Engagement
The investment industry is at a critical juncture. We have reached a point where it is no longer possible, or acceptable, to think of our actions simply defined by the binary outcomes of financial risk and return.
As the pressures of human activity on our planet become increasingly impactful, whether this is through pandemic risk, climate threat or biodiversity loss, we, as asset managers, must find pathways towards reaching a more sustainable economic, societal and environmental model.
This, in our view, is most effectively realised through an active management approach: by fully integrating ESG analysis into the investment process and by using one of the most powerful tools we have at our disposal – engagement.
Building partnerships
By developing strong relationships with companies, we are able to encourage greater transparency, ask more insightful questions and ultimately, gain greater insight into the company's governance. Crucially, though, we can also offer observations of strong practices in other markets.
Understanding true value
Engagement allows us to see a company beyond its financial statements. To understand first-hand how a business is evolving, how it is impacted by changes in the external environment and how it can create value for all its stakeholders. In this way, we can identify the 'not-yet-financial' factors that will determine its ability to generate sustainable returns over the long term.
Being a business owner
ESG analysis is embedded in the day-to-day work of the people who make the investment decisions. It means we have an in-depth understanding of how each company works, its value drivers and its most material risks. So when we talk to boards, we can provide an invaluable external lens, helping to guide them towards a more sustainable business.
We, as asset managers, must find pathways towards reaching a more sustainable model.
Stewardship year in review
David Sheasby
Head of Stewardship and ESG
Seismic moves
At the time of writing, the massive societal and economic impacts of the COVID-19 outbreak have yet to be fully understood. But looking back at 2019, the tectonic plates of the investment world were already noticeably shifting.
As policy makers searched for economic and legislative responses to climate change, we witnessed heightened levels of activism, as well as growing investor consciousness and action on sustainability and stewardship issues. Elsewhere, there were further signs of the evolving role of the corporate model with the landmark statement in August from the Business Roundtable (a group which consists of CEOs from over 180 leading US companies) formally abandoning the long-held concept of shareholder primacy in favour of broader stakeholder accountability.
Climate concern
Against this backdrop, 2019 was the second-hottest year on record. It was perhaps unsurprising therefore that climate change remained the dominant theme across the ESG universe over the 12 months.
2019 was also notable for the continuing build out of regulatory and policy frameworks across the world.
In September, the 'PRI in Person' conference showcased the release of its updated Inevitable Policy Response (IPR) forecast. The research concluded that meeting the ambitions of the Paris Agreement will entail a sharp and disruptive policy response in the early to mid-2020s with significant consequences for financial assets. By December, the stage was set to agree the final operational guidelines of the Paris Agreement at the 25th annual UN Climate Change Conference (COP25). However, the conference ended without agreement in a number of areas and a weakened statement overall.
A focus on outcomes
2019 was also notable for the continuing build out of regulatory and policy frameworks across the world.
In contrast to the policy inertia of COP25, the European Commission launched its much-anticipated Green Deal for the European Union (EU). Through a framework of wide-reaching regulation and legislation, the transformational initiative commits the region to climate neutrality by >2050 and a 50%-55% cut in emissions by 2030.
Our year in 2019: engagement, influence and progress
As the ESG landscape continued to rapidly adjust, we maintained our efforts to be ahead of this change, and where possible, help influence it. I was therefore delighted to join the Investment Association's Sustainability and Responsible Investment and Stewardship Committees. Similarly, I have been part of the PRI's Stewardship Committee since 2017 and this year brought further engagement in setting the agenda for what will be the influential 'Active Ownership 2.0' document.
2019 also marked further significant evolution in our ESG processes. Specifically, we developed our analytical framework to include a ratings >system composed of two key elements – Governance and Sustainability.
Lastly, we were once again delighted to be awarded the top (A+) rating from the PRI across all categories – Strategy & Governance, Integration and Active Ownership. In addition, we were also extremely proud recipients of the prestigious ICGN Global Stewardship Disclosure Award, specifically recognising our ESG disclosure and reporting credentials.
ESG - An integral element of Stewardship
What is it?
ESG refers to a set of factors that may impact the ability of companies to generate sustainable returns over the long term. It involves understanding the governance structures and culture of a company (and its broader social and environmental impacts), employing a broad view of changes taking place in the world and assessing the effect these can have on a company.
Why do we do it?
Stewardship is increasingly important for our clients and we engage with them to understand their needs and to ensure that we report our activities (on their behalf) effectively to them. As stewards of our clients' capital we take a holistic view of investee companies, looking at all material information, whether quantitative or qualitative. There is compelling evidence that ESG factors influence returns over the long term, and therefore have to be incorporated by fiduciaries when assessing risks and opportunities. We leverage both our own analysis and that of external data providers.
How do we do it?
As bottom-up investors, our process starts at the company level. Once an idea has been identified, we subject it to rigorous fundamental analysis and peer review to decide whether it merits inclusion in our high-conviction portfolios. ESG analysis is embedded in this assessment, influencing key assumptions such as the cost of capital, revenues or costs and thus our estimate of a company's intrinsic value. Our particular emphasis on governance stems from the belief that this is a fundamental determinant of long-term performance. Problems here are more often than not reflected in a company's environmental and social track record, making it a reliable proxy for wider sustainability. In broad terms, we divide our process into three categories: identification, integration and active ownership. Responsibility for this work lies with the portfolio managers and analysts – the people who know the companies best. This way we can achieve true integration. Our process and the relationships with external data providers is overseen and managed by the Head of Stewardship and ESG.
We believe the TCFD reporting framework is a vitally important tool to understand how companies are managing climate-related risk.
Climate change engagement
How TCFD reporting provides a vital framework for dialogue
Our commitment to TCFD
We believe the Taskforce for Climate Related Financial Disclosures (TCFD) reporting framework is a vitally important tool to understand how companies are managing climate-related risks. It is designed to enable decision-useful disclosure of information on climate-related risks and opportunities for better integration of the financial impacts of climate change into the investment process.
This will become a fundamental part of the way engage with companies, shaping our dialogue on climate change around the four key areas of
disclosure as recommended by the TCFD:
1. Governance
'Disclose the organization's governance around climate-related risks and opportunities'.
Climate change forms part of our assessment of the material risks and opportunities that companies face in generating sustainable returns over the long term and as such is embedded into our investment process. Our sustainability and ESG related work is fully integrated into our investment process, considering factors including climate change when analysing the investment case for a company. All stock research is required to consider the material and relevant ESG factors that could impact the ability of the company to generate sustainable returns.
2. Strategy
'Disclose the actual and potential impacts of climate-related risks and opportunities on the organization's businesses, strategy, and financial planning where such information is material'.
We have established proprietary industry frameworks which set out the key material risks and opportunities for each industry which may include climate change. In addition, we produce a carbon footprint, or carbon price sensitivity for portfolios, which identify the overall profile and main contributors to its carbon footprint. Access is also provided to the Transition Pathway Initiative (TPI) tool to help identify the degree to which companies held are aligned with the transition to a lower-carbon economy and we have started exploring tools to help us with broader scenario testing including the PRI's Inevitable Policy Response (IPR) framework.
3. Risk Management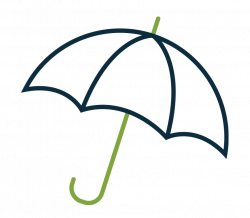 'Disclose how the organisation identifies, assesses, and manages climate-related risks'.
As active owners we look for companies to identify, manage and disclose material risks and opportunities. We believe that the TCFD framework is a robust framework for disclosure of climate-related risks and opportunities and as such encourage companies to adopt this approach. We have engaged with a number of companies over the last year to encourage them to use this framework and have been participating in an FRC-led examination of climate reporting standards. We also signed the Global Investor Statement on Climate Change encouraging strong domestic and international climate and clean energy policies. In addition we are in the process of joining CA100+, one of the objectives of which is to encourage disclosure using the TCFD framework.
4. Metrics & Targets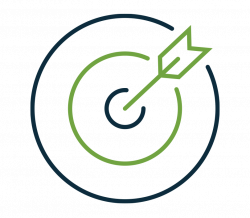 'Disclose the metrics and targets used to assess and manage relevant climate-related risks and opportunities where such information is material'.
For most of our portfolios we produce a carbon footprint each month looking at the carbon emissions based on Scope 1 and 2 emissions, and the intensity of emissions, including the weighted average carbon intensity, relative to its benchmark. For some clients, a more detailed report is produced looking at the individual company contributions by scope and for those clients based in France a report compliant with Article 173 is produced.
One of the areas of focus for us is how companies themselves are approaching climate change and what scenarios and modelling they are carrying out. While we encourage companies to consider a 2ºC pathway, we recognise that there is not one set transition pathway. As the scenarios and transition pathways develop and become more established, we are likely to increasingly use these. The Transition Pathway Initiative and the IPR, for example, provide some useful guidance on this, which is made available to our investment teams.
---
Regulatory information and risk warnings
This information is issued and approved by Martin Currie Investment Management Limited ('MCIM'). It does not constitute investment advice. Market and currency movements may cause the capital value of shares, and the income from them, to fall as well as rise and you may get back less than you invested.
The information contained in this presentation has been compiled with considerable care to ensure its accuracy. But no representation or warranty, express or implied, is made to its accuracy or completeness.
This report has been prepared for professional investors, it is intended for the recipient only and may not be distributed to third parties. The report does not form the basis of, nor should it be relied upon in connection with, any subsequent contract or agreement. It does not constitute, and may not be used for the purpose of, an offer or invitation to subscribe for or otherwise acquire shares in any of the products mentioned.
Past performance is not a guide to future returns.
The views expressed are opinions of the portfolio managers as of the date of this document and are subject to change based on market and other conditions and may differ from other portfolio managers or of the firm as a whole. These opinions are not intended to be a forecast of future events, research, a guarantee of future results or investment advice.
Please note the information within this report has been produced internally using unaudited data and has not been independently verified. Whilst every effort has been made to ensure its accuracy, no guarantee can be given.
The information provided should not be considered a recommendation to purchase a particular strategy / fund or sell any particular security. It should not be assumed that any of the security transactions discussed here were or will prove to be profitable.
For institutional investors in the USA:
The information contained within this presentation is for Institutional Investors only who meet the definition of Accredited Investor as defined in Rule 501 of the United States Securities Act of 1933, as amended ('The 1933 Act') and the definition of Qualified Purchasers as defined in section 2 (a) (51) (A) of the United States Investment Company Act of 1940, as amended ('the 1940 Act'). It is not for intended for use by members of the general public.
For wholesale investors in Australia:
This material is provided on the basis that you are a wholesale client within the definition of ASIC Class Order 03/1099. MCIM is authorised and regulated by the FCA under UK laws, which differ from Australian laws.