Massive production volumes, under-utilisation of apparel and the linear process of its creation underpin the critical need to reframe the textiles system in a more circular, sustainable manner.
Reframing the industry
The sustainability credentials of the US$1.3 trillion global fashion industry are coming under heightened scrutiny. In the last 15 years, world clothing production has almost doubled, with more than 300 million people employed along its value chain. However, the growth of this huge industry has come at a significant cost, and there is now increasing awareness of its outsized environmental and societal impacts*.
As well as the massive production volumes involved, the underutilization of apparel and the linear process of its creation underpin the critical need to reframe the textiles system in a more circular, sustainable manner.
Throw-away fashion
The rise of 'fast fashion', where ever-changing trends are designed, manufactured and sold to consumers in increasingly shorter timeframes, has led to dramatic reductions in the number of times garments are worn before they are thrown away. Globally, utilisation rates have decreased 36% in the past 15 years, with some clothing items worn just seven times before they are discarded*.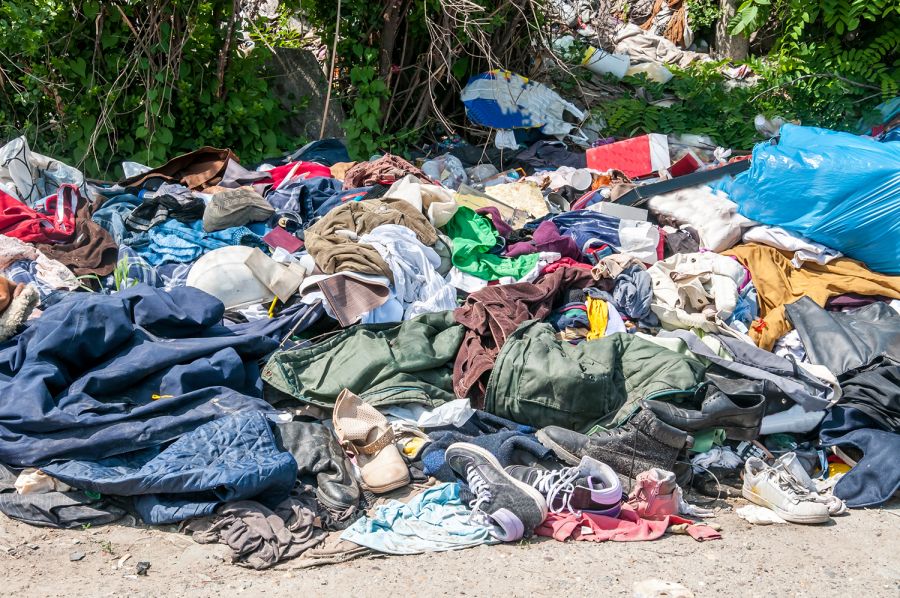 With such little after-use (it is estimated that more than half of fashion is disposed of within a year), not only is a huge percentage of economic value lost, the external costs of waste management through landfill and incineration are mounting.
Fashion's footprint
Meanwhile the 'Take-Make-Dispose' model of the fashion industry puts substantial pressure on non-renewable natural resources. In particular, water-intensive textile manufacturing processes use approximate 93 billion cubic metres of water annually. Added to this is the pollution footprint. The process for dyeing clothes is one of the biggest polluters of clean water globally, while annual greenhouse gas emissions from the industry are more than the total amount for all international flights and maritime shipping combined*.
From a societal perspective too, working conditions along the garment supply chain have for a long time been poor, with low wages, unsafe working environments and child-labour common place.
Materially impactful
However, there are increasing signs of rising consumer awareness and behavioural change with regard to many of these environmental and labour-related issues. This, along with further global agreements on guidance standards, will be materially impactful for many companies operating in fashion's value chain. Direction of travel and speed of change are hard to quantify accurately, but it is clear in our minds that this is an industry ripe for disruption, and therefore carrying both significant risk and opportunity.
As investors with a long-term view, we must carefully assess the sustainability of all companies involved, or aligned with the fashion industry. As part of our engagement with firms we need to find out how they are approaching the significant resource demands as well as labour issues prevalent in all parts of the textile lifecycle.
Monitoring momentum
Our discussions will always focus on the most material aspects relevant to a company's long-term value creation, and typically could involve the risks posed by inadequate labour conditions within the supply chain or exposure to environmental costs currently unaccounted for in its business model.
Equally, areas where we see a genuine momentum towards improvement are potentially valuable indicators that a company can have long-term viability from a business and an investment perspective. For instance, clear traceability in its suppliers or a willingness to reduce the external costs of its operations – specifically the environmental impacts of excessive water use, CO2 emissions, pollution or waste – are positive signs that a company is considering its non-financial impact across the range of its stakeholders.
Circular innovations
And of course, there are those companies that are well positioned to take advantage of a shift in consumer behavior towards more sustainable fashion. Opportunities undoubtedly exist for businesses able to innovate efficiencies in production or develop new fibres that will lower environmental externalities. Likewise, firms that are investing in more 'circular' adaptions in production, such as mechanical and chemical recycling as well greater end-product durability are potentially able to tap significant new areas of the market.
Indeed, this shift towards greater circularity is a trend that we are seeing across a range of manufacturers, with many leading brands already initiating 'clothing take-back schemes' aiming to reprocess existing material rather than using virgin feed-stock.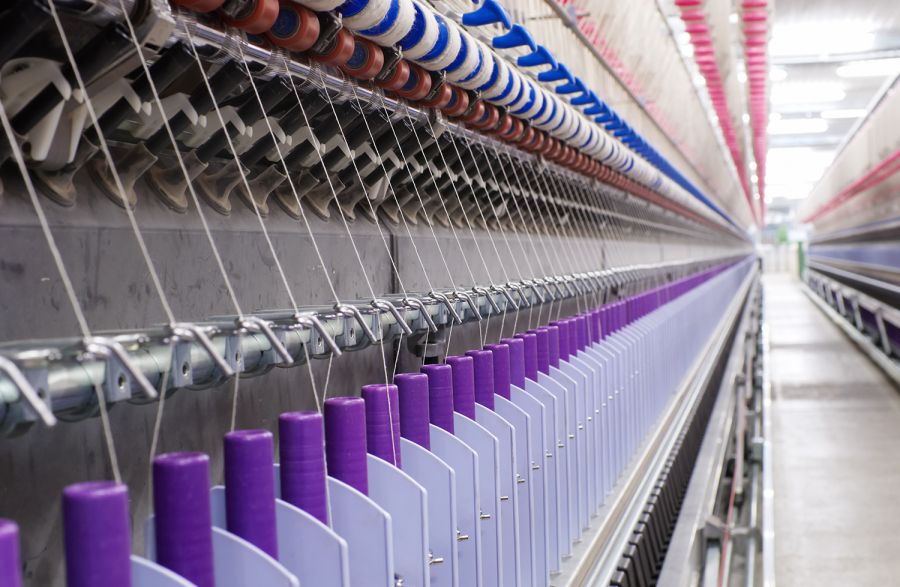 From scalability to sustainability
What we are therefore likely to witness is something of a paradigm shift within the industry. For years it has been characterised as a 'race to the bottom', searching for new and cheaper ways to manufacture clothes with faster and faster periods of obsolescence. Now though, with fashion's focus potentially shifting from scalability to sustainability, this may soon be about to change.
*Source: Ellen MacArthur Foundation, A new textiles economy: Redesigning fashion's future (2017).
---
Regulatory information and risk warnings
Past performance is not a guide to future returns
This information is issued and approved by Martin Currie Investment Management Limited ('MCIM'). It does not constitute investment advice. Market and currency movements may cause the capital value of shares, and the income from them, to fall as well as rise and you may get back less than you invested.
The analysis of Environmental, Social and Governance (ESG) factors form an important part of the investment process and helps inform investment decisions. The strategy does not necessarily target particular sustainability outcomes.
The opinions contained in this recording are those of the named manager. They may not necessarily represent the views of other Martin Currie managers, strategies or funds. These opinions are not intended to be a forecast of future events, research, a guarantee of future results or investment advice.
The information contained has been complied with considerable care to ensure its accuracy. However, no representation or warranty, express or implied, is made to its accuracy or completeness. Martin Currie has procured any research or analysis contained in this recording for its own use. It is provided to you only incidentally and any opinions expressed are subject to change without notice.
The information provided should not be considered a recommendation to purchase or sell any particular security. It should not be assumed that any of the security transactions discussed here were, or will prove to be, profitable.