There is an old adage that there are two types of corporates - those that have been victims of cyber security breaches, and those that don't know that yet that they have been victims of a breach. This highlights the challenges faced by corporates to put in place efficient cybersecurity defences.
In our report, we assess the both the threats and the opportunity from cybersecurity, examining the market's structure, dynamics and growth potential. Cybersecurity is a threat to corporate sustainability. Its consideration is a necessary and an important part of what constitutes good governance and sustainability practice. Therefore, we expand on the various ESG aspects we consider in our proprietary risk frameworks.
Executive summary
Cyber security breaches can impact every area of a business, it can lead to the theft of Intellectual Property (IP), ultimately damaging customer trust and brand reputation. These can have major financial repercussions, and negatively impact shareholder value.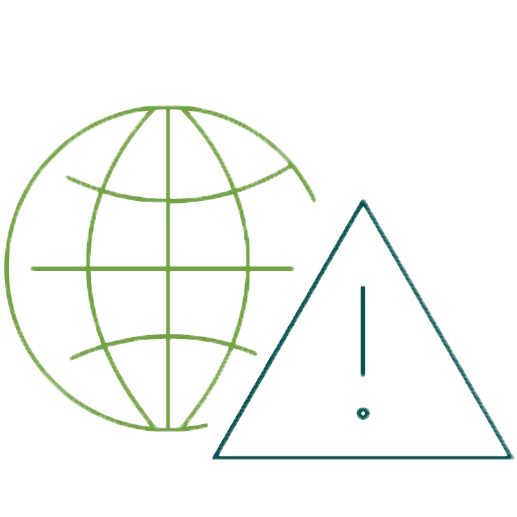 Geopolitical threats and increasing sophistication are growing risks
Corporates' exposure to geopolitical risks are increasing with the growing emergence of nation-state backed attacks, such as the SolarWinds attack. Cyber-attacks are becoming more sophisticated and are increasingly likely to go undetected for long periods of time – highlighting a significant impact for corporates.
Cybersecurity spending is outpacing wider IT investment
Corporate IT spend on cyber security is likely to continue to grow at a sustained pace, we forecast annualised growth of c.+20% to 2030e. This is far outpacing overall annualized corporate IT spending growth of c.+12% over the same period.1

Achieving security coverage will be challenging given market fragmentation and staff shortages
The cybersecurity market is extremely fragmented, with many companies operating in small niches. It is therefore challenging for companies to achieve the right level of security coverage through an integrated approach – an issue exacerbated by bottlenecks from staff shortages of cybersecurity professionals.

Artificial Intelligence (AI) is emerging as a risk and an opportunity
AI is an opportunity for corporates - but is also posing new risks. Automated type of attacks, algorithmic model-based and machine learning are relatively new developments. Most companies believe that they will not be able to respond to cyberattacks without AI2.

Cybersecurity is both a key Governance and Sustainability concern
Cyber security is a core area of risk for companies across all sectors, covering both the Governance and Sustainability of their business models. It is a board level consideration, which is increasingly being understood by the companies we cover.
Cybersecurity is a threat to corporate sustainability. Its consideration is a necessary and an important part of what would constitute good governance and sustainability practice.
The information provided should not be considered a recommendation to purchase or sell any particular security. It should
not be assumed that any of the securities discussed here were, or will prove to be, profitable.
1Source: Martin Currie internal estimates.
2Source: Statista and Cap Gemini, July 2019. Reinventing Cybersecurity with Artificial Intelligence.
---
Regulatory information and risk warnings
This information is issued and approved by Martin Currie Investment Management Limited ('MCIM'), authorized and regulated by the Financial Conduct Authority. It does not constitute investment advice. Market and currency movements may cause the capital value of shares, and the income from them, to fall as well as rise and you may get back less than you invested. The information contained in this document has been compiled with considerable care to ensure its accuracy. However, no representation or warranty, express or implied, is made to its accuracy or completeness. Martin Currie has procured any research or analysis contained in this document for its own use. It is provided to you only incidentally and any opinions expressed are subject to change without notice. This document may not be distributed to third parties. It is confidential and intended only for the recipient. Therecipient may not photocopy, transmit or otherwise share this document, or any part of it, with any other person without the express written permission of Martin Currie Investment Management Limited.
This document is intended only for a wholesale, institutional or otherwise professional audience. Martin Currie Investment Management Limited does not intend for this document to be issued to any other audience and it should not be made available to any person who does not meet this criteria. Martin Currie accepts no responsibility for dissemination of this document to a person who does not fit this criteria. The document does not form the basis of, nor should it be relied upon in connection with, any subsequent contract or agreement. It does not constitute, and may not be used for the purpose of, an offer or invitation to subscribe for or otherwise acquire shares in any of the products mentioned.
Past performance is not a guide to future returns.
The distribution of specific products is restricted in certain jurisdictions, investors should be aware of these restrictions before requesting further specific information. The views expressed are opinions of the portfolio managers as of the date of this document and are subject to change based on market and other conditions and may differ from other portfolio managers or of the firm as a whole. These opinions are not intended to be a forecast of future events, research, a guarantee of future results or investment advice.
The information should not be considered as comprehensive and additional information and disclosure should be sought.
The information provided should not be considered a recommendation to purchase or sell any particular strategy/fund/security. It should not be assumed that any of the security transactions discussed here were or will prove to be profitable.
The analysis of Environmental, Social and Governance (ESG) factors forms an important part of the investment process and helps inform investment decisions. The strategy/ies do not necessarily target particular sustainability outcomes.
For wholesale investors in Australia
Any distribution of this material in Australia is by Martin Currie Australia ('MCA'). Martin Currie Australia is a division of Franklin Templeton Australia Limited (FTAL), (ABN 76 004 835 849).
Franklin Templeton Australia Limited is a wholly owned subsidiary of Franklin Resources, Inc., and holds an Australian Financial Services Licence (AFSL No. 240827) issued pursuant to the Corporations Act 2001.
For institutional investors in the USA
The information contained within this presentation is for Institutional Investors only who meet the definition of Accredited Investor as defined in Rule 501 of the United States Securities Act of 1933, as amended ('The 1933 Act') and the definition of Qualified Purchasers as defined in section 2 (a) (51) (A) of the United States Investment Company Act of 1940, as amended ('the 1940 Act'). It is not for intended for use by members of the general public.