The Martin Currie Australia investment process has long focused on the impact of ESG issues. In this modern age of climate change and the 'me-too' movement, Environmental and Social factors have become increasingly important investment risk factors to consider. For our analysts, they have also been important discussion points with Australian companies during the August 2019 reporting season
Below we discuss our 'common risk factors' framework for the "E" and the "S" of ESG, and the challenges each face. We also highlight recent company engagements on these topics.
What are common risk factors?
ESG common risk factors form part of our evaluation of the overall Quality of a company and can ultimately influence our investment decisions
To help frame conversations with stakeholders (such as boards, management, operations and line managers), we have identified a number of 'common risk factors' for Environmental and Social issues that we believe are of importance to varying degrees for all companies that we invest in for our clients.
These common factors include systemic issues such as climate change, key assets such as human capital, reputational issues such as consumer trust or emerging issues including cyber security and tax.
Factor rankings by analysts across these factors help shape our overall Quality ratings for a company, and are also factored directly into cashflow forecasts where applicable.
1. Climate change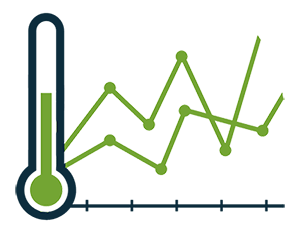 Climate change has, and will continue to have, broad impacts on companies and economies.
The main impacts are likely to come through both the transition to a lower carbon economy and how this affects business models, product demand and innovation, and through physical risks such as changes to weather patterns and sea levels. Companies will be impacted to differing degrees depending in part on 'what' they do, what they produce, as well as 'how' they do it.
During recent company engagements we discussed climate change strategies and targets with several Australian companies, many of which are aiming to be carbon neutral by 2030:
Dexus Property Group highlighted that they have signed a seven-year electricity supply contract which will be sourced entirely from renewable energy.
Sydney Airport have recently signed a power purchase agreement for renewable electricity. They also use smart technology to minimise electricity usage across the airport.
Woolworths is committed to placing solar panels on their new stores and minimising electricity consumption in their existing stores.
AGL Energy is committed to closing their old coal power stations and transitioning to gas and renewable energy generation sources.
APA Group has used International Energy Agency (IEA) data to consider 10-year scenarios where gas is increasingly the substitute for coal and also where renewable energy becomes more efficient as an alternative to gas. APA Group has achieved much lower emission outcomes with gas when compared to coal.
IAG have a dedicated climate team who analyse the changes in climate and consequences for insurance underwriting risk.
Suncorp are also very active in designing policies to mitigate the risks around climate change.
2. Cyber security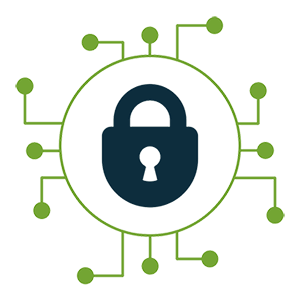 In an increasingly interconnected and digital world, cybersecurity is seen as one of the key global risks. The costs of data breaches are rising, and regulation is tightening so companies need to understand, manage and report on these risks.
This reporting season we delved deeper into how Australian companies approach cyber security. Most companies we engaged with now have comprehensive cyber security policies and working groups who are focused on the protection of data and client confidentiality.
The ASX is a great example of a company very focused on cyber security. The ASX's Board continues to look at the risks of a cyberattack and how they would manage such an event. We note that they also take advice from experts and the Government's Australian Signals Directorate on this critical issue.
3. Human capital and customer trust
Human capital is often the dominant intangible asset for many companies, and has become increasingly dominant in the valuation of companies. As such human capital presents a competitive advantage as well as a risk.
Reputational risk and unplanned turnover can present significant risks and as such effective management of human capital is essential. Another aspect is the extent to which customers and suppliers trust the company products they are buying, or with whom they are interacting. Consumers are, for example, handing over large amounts of (personal) data with inherent expectations about how this will be curated.
In our discussions, several companies noted that they have sophisticated programs in place to protect and develop their databases, to properly train and develop their employees, and to ensure contractors and suppliers are properly trained.
Telstra is currently executing a four-year transformation strategy which will have a large impact on both their staff and customer base. While very challenging, both board and management have implemented significant Governance measures to ensure sound mental health and the wellbeing of staff. Telstra is investing in employee learning and development programs with over 36,000 people receiving training in digital capability programs. The company has also implemented processes and systems that are appropriate and reliable for client data protection. This in turn is very important in securing their customer trust, which will lead to a more sustainable business model.
4. Corporate culture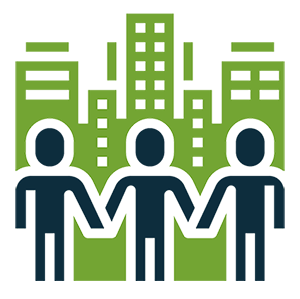 A corporate culture that tolerates corruption is also one that is much more likely to tolerate, or fail to prevent, financial fraud, theft of company assets and other actions that will directly harm shareholders. Corruption corrodes corporate culture and undermines the quality of management. While making a corrupt payment can enable a company to win profitable business in the near term, it ultimately destroys value, both at a macroeconomic level and at an individual company level. Companies with a reputation for weak anti-corruption controls will face hurdles when accessing the capital markets of countries where anti-corruption enforcement extends extra-territorially.
Companies that respond to a crisis of confidence and lack of customer trust can ultimately deliver much better outcomes for staff, customers and suppliers in the long run. Since the Royal Commission, ANZ has spent substantial time on ensuring their staff have the right incentives, such as branch staff who have up to two thirds of their key performance indicator measures from non-financial targets.
Another good example of dynamic and positive corporate culture is JB Hi-Fi, who allow staff to have significant individual input to the customer experience, provide specialised advice and positive customer and staff outcomes.
Summary
We are able to determine the level of common factor risk by the substantial and regular engagement with both the management and boards of companies in our investment universe, and also first hand through visiting company operations on site.
In considering these issues, we factor in both the magnitude of the exposure as well as the actions that the company is taking. We believe that a company with low exposure and low action should not be penalised to the extent that we would for a company with high exposure and low action.
Martin Currie Australia takes ESG common risk factors seriously. These form part of our evaluation of the overall Quality of a company and can ultimately influence our investment decisions.
The information provided should not be considered a recommendation to purchase or sell any particular security. It should not be assumed that any of the security transactions discussed here were, or will prove to be, profitable.
---
Regulatory information and risk warnings
Past performance is not a guide to future returns
The information provided should not be considered a recommendation to purchase or sell any particular strategy / fund / security. It should not be assumed that any of the security transactions discussed here were or will prove to be profitable.
The opinions contained in this recording are those of the named manager. They may not necessarily represent the views of other Martin Currie managers, strategies or funds. These opinions are not intended to be a forecast of future events, research, a guarantee of future results or investment advice.
The information contained has been complied with considerable care to ensure its accuracy. However, no representation or warranty, express or implied, is made to its accuracy or completeness. Martin Currie has procured any research or analysis contained in this recording for its own use. It is provided to you only incidentally and any opinions expressed are subject to change without notice.