Nothing has changed – the future is bright
Last year was a tough one for the semiconductor industry – the makers of those essential electrical components found in all modern technology. Fears over slowing demand for memory chips, rising inventory levels and the ongoing US/China trade war led to significant declines in share prices in the second half of the year.
For us though, the bigger picture hasn't changed. Long-term demand is coming from a raft of digital technologies, broadly referred to as the Fourth Industrial Revolution. The structural growth drivers attracting us to these companies therefore remain firmly in place.
Companies are addressing short-term issues…
One of the main reasons for recent share-price declines has been demand weakness leading to oversupply and inventory build up, but discussions on my recent research trip to China showed that companies all along the semiconductor manufacturing chain – including makers of silicon wafers and DRAM (dynamic random-access memory) chip manufacturers – are taking action to address these. Time and again, we heard the same message: companies are focusing on a more disciplined approach to capital allocation during any potential slowdown – thus putting them on a firmer footing for the future. This is very different to when I first covered the sector over 20 years ago.
…the bigger picture hasn't changed. The structural growth drivers attracting us to these companies remain firmly in place.
There are probably two to three quarters of weakness ahead. However, our view after meeting companies and industry specialists in China is that the issues impacting companies in the semiconductor supply chain – over ordering, concerns over trade – are cyclical not structural.
…but they are not altering long-term plans
At the same time, the long-term goals for these companies remain unaltered. Companies like Taiwan Semiconductor Manufacturing Company (TSMC), the world's largest semiconductor foundry, for example, is focused on understanding the technology requirements of their customers in five to 10 years' time, not just what's around the corner.
For that reason, while a slowdown in smartphone growth has impacted demand (which has been a headwind for current revenues), long-term projections are for the company to grow revenue in the double digits growth in areas like high-performance computing (HPC) and automotive. Higher-specification chips (7 nanometre), where TSMC should have a dominant position, are required for innovations such as artificial intelligence (AI) and the move towards autonomous vehicles.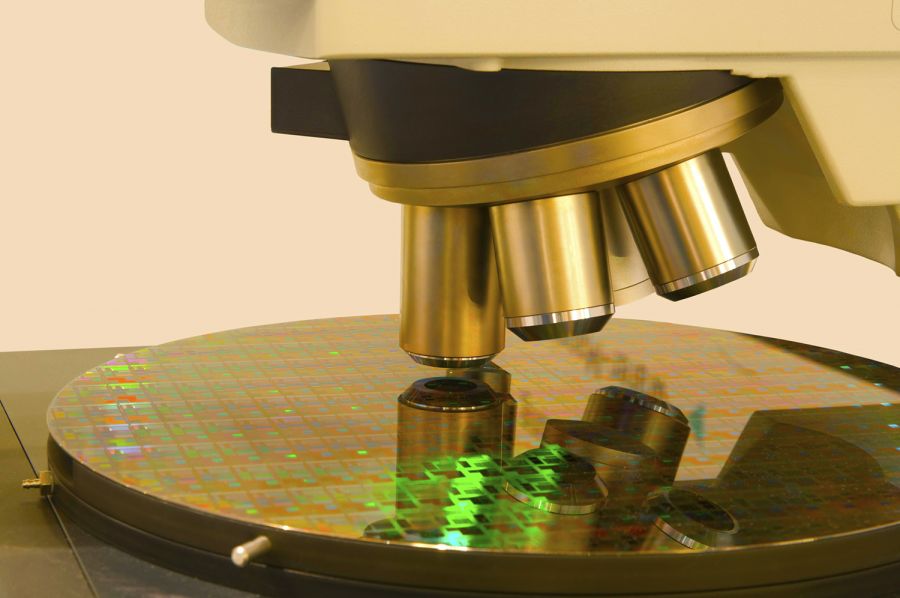 It is not all bad news in smartphones either. Even though smartphone shipment growth has slowed, the complexity of the handsets is still increasing, with increasing functionality resulting in higher semiconductor content per device.
Perception vs reality
The bottom line is that, without downplaying the short-term issues facing semiconductor companies in late 2018/ early 2019, one of the causes for weaker share-price performance can also be attributed to profit taking from investors, not long-term company fundamentals. Valuations of these companies are presently attractive as we believe the market is valuing these companies for the short-term. Many companies in the semiconductor chain are focusing on sustainable long-term returns in their businesses, resulting in better supply-side discipline and therefore higher free-cash generation. A number of firms are returning this cash back to shareholders, either through buybacks or higher dividends.
---
Regulatory information and risk warnings
Past performance is not a guide to future returns
The information provided should not be considered a recommendation to purchase or sell any particular strategy / fund / security. It should not be assumed that any of the security transactions discussed here were or will prove to be profitable.
The opinions contained in this recording are those of the named manager. They may not necessarily represent the views of other Martin Currie managers, strategies or funds. These opinions are not intended to be a forecast of future events, research, a guarantee of future results or investment advice.
The information contained has been complied with considerable care to ensure its accuracy. However, no representation or warranty, express or implied, is made to its accuracy or completeness. Martin Currie has procured any research or analysis contained in this recording for its own use. It is provided to you only incidentally and any opinions expressed are subject to change without notice.