A watershed moment?
August 2019 may go down as a watershed moment in corporate America. In a statement released by the Business Roundtable – one of the world's most powerful business lobby groups – the long-held concept of shareholder primacy was abandoned in favour of broader stakeholder accountability.
The declaration from the Roundtable, which consists of over 180 CEOs from leading US companies, marks a notionally significant departure from the shareholder capitalism espoused by Milton Freidman over fifty years ago. Specifically, that a company's sole social responsibility is to increase its profits.
Instead, the open-letter states that the purpose of business is inherently much wider and that companies are accountable not just to their shareholders, but to their employees, customers, suppliers and communities at large.
Doing well by doing good
The statement follows an evolving logic of sustainable business practice which has been building for some time now. Namely, that a company can do well by doing good.
August 2019 may go down as a watershed moment in corporate America – with the long-held concept of shareholder primacy abandoned in favour of broader stakeholder accountability
This alignment of profit and purpose in many ways makes perfect sense. In today's globalised, information-rich world, the numbers of stakeholders in a business are vast and well informed. As such, there is a far greater visibility, accountability and immediacy of a company's actions than at any point in history.
This means that real (or even perceived) infringements of stakeholders' interests can have significant consequences for a company's reputation and ability to do business. More and more, companies therefore need to be aware of the implicit 'social contract' that they hold with all of their stakeholders. Likewise, increasing evidence suggests that companies with a keen focus on social responsibility are being rewarded with greater brand loyalty and a stronger presence in the market place.
Sentiment and action
But statements and soundbites on sustainable business practice are also becoming common place in corporate parlance, often without tangible substance behind them. As investors, we need to know that the messages a company sends on sustainability are firmly matched by sentiment and action.
This is where a thorough integration of Environmental Social and Governance (ESG) analysis, especially when viewed through the lens of active ownership, can make all the difference.
Understanding the governance of the companies we invest in is the starting point for this analysis. It provides us with the context for how a company creates value and helps us identify the 'non-financial', or more accurately, the 'not-yetfinancial' factors that could impact its ability to generate long-term sustainable returns.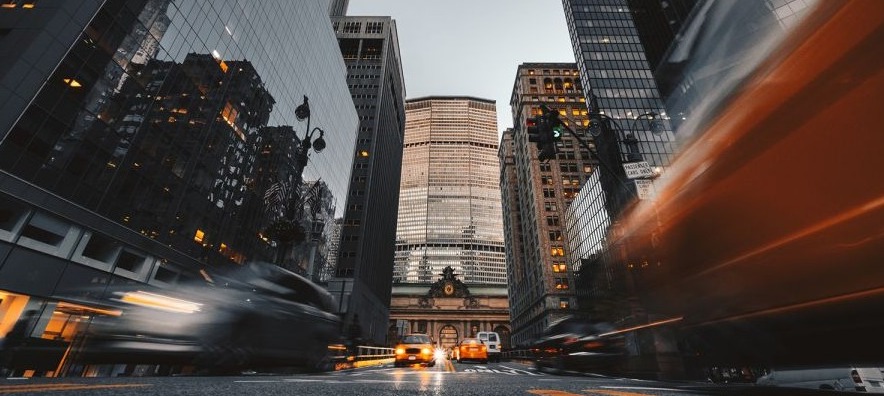 Governance, governance, governance
Our particular emphasis on governance stems from the belief that it is a fundamental determinant of long-term performance. Problems here are, more often than not, reflected in a company's environmental and social track record, making it a reliable proxy for wider sustainability.
What's also crucially important is the method and degree of importance that a company places on measures of non-financial performance. That is, what metrics (if any are used) to account for its business activities beyond the balance sheet. Admittedly, this is an evolving discipline for companies and, indeed, the wider investment community. However, adoption of reporting recommendations such as those put forward by the Task Force on Climate-related Financial Disclosures (TCFD) are an encouraging sign of a company's transparency and commitment.
Finally, it is always incredibly informative to hear first-hand from management teams about their company's purpose. Do they speak passionately on their corporate beliefs? Do these reflect a wider sense of corporate and social responsibility? And how much of this is conveyed throughout the whole organisation?
A new era
Whether August's statement by the Business Roundtable means we are about to enter a new era of corporate purpose has yet to be seen. In the meantime, what is clear to us is that integrating ESG analysis through active ownership provides the best way of understanding how a company creates value for both its shareholders and wider stakeholders.
---
Regulatory information and risk warnings
Past performance is not a guide to future returns
This information is issued and approved by Martin Currie Investment Management Limited ('MCIM'). It does not constitute investment advice. Market and currency movements may cause the capital value of shares, and the income from them, to fall as well as rise and you may get back less than you invested.
The analysis of Environmental, Social and Governance (ESG) factors form an important part of the investment process and helps inform investment decisions. The strategy does not necessarily target particular sustainability outcomes.
The opinions contained in this recording are those of the named manager. They may not necessarily represent the views of other Martin Currie managers, strategies or funds. These opinions are not intended to be a forecast of future events, research, a guarantee of future results or investment advice.
The information contained has been complied with considerable care to ensure its accuracy. However, no representation or warranty, express or implied, is made to its accuracy or completeness. Martin Currie has procured any research or analysis contained in this recording for its own use. It is provided to you only incidentally and any opinions expressed are subject to change without notice.
The information provided should not be considered a recommendation to purchase or sell any particular security. It should not be assumed that any of the security transactions discussed here were, or will prove to be, profitable.