For the third year running, the PRI has awarded Martin Currie an A+ (highest performance band) in all three of its top-level categories: 'Strategy and Governance', 'Incorporation' and 'Active Ownership'. Additionally, across all sub categories, Martin Currie has achieved the highest A+ rating and is in the top quartile of the investment manager peer group for all aspects of the assessment. This is confirmation that all aspects of ESG are truly embedded in our investment process.
Our firm-wide commitment to stewardship and differentiated approach to ESG were vital to achieving the top ratings in each category
Strategy and Governance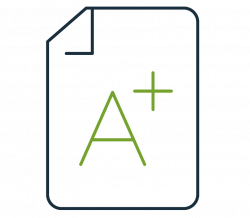 We firmly believe in strong internal policies, goals and transparency around our ESG activities; and in promoting best practice with peers, clients and policymakers. Living the values through the responsible management of our business is a critical aspect of this.
Incorporation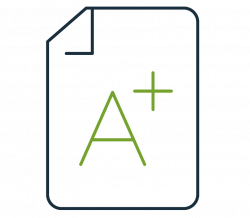 ESG analysis is fully embedded in our investment process, forming an integral part of the assessment of risks and opportunities, alongside traditional financial considerations. This is implemented directly by the portfolio managers, with oversight from our Head of Stewardship and ESG – an industry-leading expert.
Active Ownership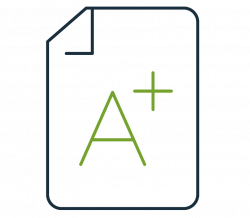 As stewards of our clients' capital, we take active ownership very seriously and will engage with companies when we have identified material ESG issues. During 2018, we maintained our significant involvement in ongoing PRI-led collaborative engagements on corporate taxation and cybersecurity; we also began the second round of collaborative engagement on water in the agricultural supply chain. Overall, we participated in 8 collaborative engagement initiatives and 329 private ones.
David Sheasby
Head of Stewardship and ESG
"We firmly believe in working towards a more sustainable investment environment that can better deliver long-term value creation for our clients. And for us, retaining our A+ PRI rating for a third year running is clear evidence of stewardship being an integral part of our client proposition. During 2018 we have expanded our ESG investor 'toolkit' by launching the ESG knowledge hub, an online directory of all our ESG resources. In addition, we have created two further proprietary tools: a portfolio dashboard to provide a high-level ESG profile of each strategy based on MSCI ESG data and a framework for critically assessing aspects of corporate governance. We have also continued to place significant emphasis on collaborating towards global standards of sustainability best practice. As committed advocates of a unified approach to the treatment and inclusion of ESG disclosure and reporting, we have worked with various policy makers and standard setters in 2018 to help implement industry change."
Results history
The table below provides a summary of Martin Currie's PRI ratings and demonstrates the asset manager's commitment to continuous improvement:
Result
year
Reporting
period
Strategy and
Governance
Incorporation
Active
Ownership
2019
(1 Jan 18 - 31 Dec 18)
2018
(1 Jan 17 - 31 Dec 17)
A+
A+
A+
2017
(1 Jan 16 - 31 Dec 16)
A+
A+
A+
2016
(1 Jan 15 - 31 Dec 15)
A+
A+
A
2015
(1 Jan 14 - 31 Dec 14)
A+
A
A
2014
(1 Jan 13 - 31 Dec 13)
A
A
A
A copy of the PRI Assessment is attached for your information. The PRI Transparency Report for Martin Currie and PRI Assessment Methodology are available to download from www.unpri.org.
---
Regulatory information and risk warnings
Past performance is not a guide to future returns
This information is issued and approved by Martin Currie Investment Management Limited ('MCIM'). It does not constitute investment advice. Market and currency movements may cause the capital value of shares, and the income from them, to fall as well as rise and you may get back less than you invested.
The analysis of Environmental, Social and Governance (ESG) factors form an important part of the investment process and helps inform investment decisions. The strategy does not necessarily target particular sustainability outcomes.
The opinions contained in this recording are those of the named manager. They may not necessarily represent the views of other Martin Currie managers, strategies or funds. These opinions are not intended to be a forecast of future events, research, a guarantee of future results or investment advice.
The information contained has been complied with considerable care to ensure its accuracy. However, no representation or warranty, express or implied, is made to its accuracy or completeness. Martin Currie has procured any research or analysis contained in this recording for its own use. It is provided to you only incidentally and any opinions expressed are subject to change without notice.
The information provided should not be considered a recommendation to purchase or sell any particular security. It should not be assumed that any of the security transactions discussed here were, or will prove to be, profitable.