ESG: a fundamental part of our investment philosophy
Understanding how ESG factors impact companies' long-term growth and value is a fundamental part of our investment philosophy. And if we see opportunities for change, we help them positively improve their practices.
Our unique framework assesses 52 individual ESG criteria that help us to rank and compare companies all around the world. And we continue to develop and refine our analysis as we search for the highest quality investments with long-term sustainable growth potential.
And if we see opportunities for change, we work companies to help them positively improve their practices – for the mutual benefit of them, their communities and their employees.
Our ESG analysis: a guide
Three short videos explain our approach, the 52 criteria in our governance and sustainability analysis and the extra lengths we go to identifying social exploitation risks.
Video 1

Leading credentials

Only company in AIC sector with the maximum 5 globes for sustainability, top rated for social factors and a low carbon designation.

Video 2

Our Process

We have 52 parameters that we're assessing in every company that we research across governance and sustainability.

Video 3

Social exploitation risks

We use 22 parameters to assess companies' social impact and the social improvements they are making, including analysis of supply chains, monitoring processes, wage exploitation, child labour and discrimination.
Industry recognition
Martin Currie became a signatory to the Principles for Responsible Investment (PRI) back in 2009 and every year since it has built on its capabilities and strengthened its industry involvement. The result is a depth of experience in sustainable investing that many will claim, but few will genuinely have.
Highest possible ratings by PRI (triple A+) 2017, 2018, 2019, 2020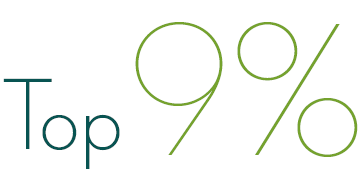 Worldwide for Active Ownership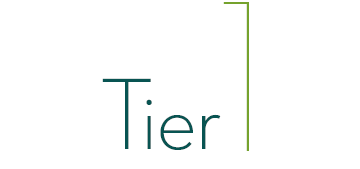 Tier 1 ranking by the Financial Reporting Council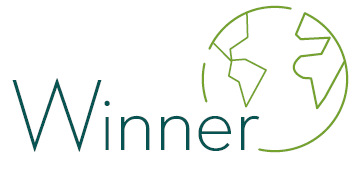 ICGN Global Stewardship Disclosure Award 2019
Driving policy
Industry committee memberships:
PRI Stewardship
IA Stewardship
IA Sustainability and Responsible Investment
ICI ESG Taskforce
Morningstar Sustainablity Rating™*


AIC Award

* © 2021 Morningstar. All Rights Reserved. The information contained herein: (1) is proprietary to Morningstar and/or its content providers; (2) may not be copied or distributed; and (3) is not warranted to be accurate, complete or timely. Neither Morningstar nor its content providers are responsible for any damages or losses arising from any use of this information. Past performance is no guarantee of future results
Key Sustainable themes for 2021
The COVID-19 crisis brought ESG into the mainstream and many sustainability issues are set to remain in the headlines
David Sheasby
Head of Stewardship and ESG
COP26: Climate remains key
With the crucially important COP26 climate summit due to take place in Glasgow later this year, all eyes will be on the policy commitments countries make to limit global warming. Signs are tentatively encouraging, with many nations signalling their ambitions to reach net zero emissions in the coming decades. Meanwhile, the European Union has already set out its intention to become the first climate-neutral continent by 2050 unveiling its Green Deal – a €750 billion 'green' stimulus package. And with the US opting back into the Paris Agreement – the global treaty to limit climate change – expect this to be the major ESG theme for years to come.
Biodiversity comes into focus
Biodiversity – the diversity of living things on earth – is declining globally faster than at any other time in human history. There is now a growing awareness of the catastrophic risks to health, food supplies and habitats should the current trajectory of ecological degradation continue. Biodiversity has, until relatively recently, been lower down the agenda of policy makers and investors, compared with climate change, but arguably presents similar or greater existential risk. The UN's Convention on Biological Diversity takes place in May 2021, and there will undoubtedly be increased attention paid to this vitally important issue.
The rise of 'S' in ESG
The 'social' aspect of ESG is open in the shadows of environment and governance, but the COVID-19 crisis brought it very much to the fore. Many organisations quickly realised that the way they dealt with issues affecting human capital, customers, suppliers and the communities had a direct impact on operational success and brand reputation. There will now be greater urgency on companies to improve gender and racial diversity at management and board levels as well as greater calls for flexible working and enhanced workers' rights. Businesses that find ways to reflect this in their operations are likely to benefit.
Trusted Magazine

Understanding how ESG factors impact companies' long-term growth and value is a fundamental part of our investment philosophy. And if we see opportunities for change, we help them positively improve their practices.
Zehrid Osmani joins Richard Hunter of Interactive Investor.

Date published

16 Jun 2022

Tag

The latest expert review of Martin Currie Global Portfolio Trust

Date published

13 Apr 2022

Tag

An update on portfolio exposure to the region.

Date published

28 Feb 2022

Tag
---
Regulatory information and risk warnings
This information is issued and approved by Martin Currie Investment Management Limited ('MCIM'). It does not constitute investment advice.
The information provided should not be considered a recommendation to purchase or sell any particular security. It should not be assumed that any of the security transactions discussed here were or will prove to be profitable. These opinions are not intended to be a forecast of future events, research, a guarantee of future results or investment advice.
Past performance is not a guide to future returns. The return may increase or decrease as a result of fluctuations in the markets, in currency and/or in the portfolio.
Market and currency movements may cause the capital value of shares, and the income from them, to fall as well as rise and you may get back less than you invested.
The analysis of Environmental, Social and Governance (ESG) factors form an important part of the investment process and helps inform investment decisions. The strategy does not necessarily target particular sustainability outcomes.
The opinions contained in this document are those of the named manager(s). They may not necessarily represent the views of other Martin Currie managers, strategies or funds.
Shares in investment trusts are traded on a stock market and the share price will fluctuate in accordance with supply and demand and may not reflect the value of underlying net asset value of the shares. The majority of charges will be deducted from the capital of the company. This will constrain capital growth of the company in order to maintain the income streams.