REASON 1
Holder of highest Morningstar Sustainability Rating™
Martin Currie Global Portfolio Trust is the only trust in the AIC Global Sector to hold the highest possible Morningstar Sustainability Rating™. This recognises our commitment to mitigate the risks our investors face in the ESG space.
The trust is also in the top 2% of all the 6,747 products categorised by Morningstar as Global Equity Large Cap.*
These world-class ratings recognise the high standards and pioneering in-depth analysis undertaken as part of our stock selection process.
REASON 2
PRI rating (triple A+) for 4 years in a row
Martin Currie is a specialist investment management company and an industry leader in ESG and Stewardship issues.
We have been awarded the highest level PRI rating (triple A+) for four years in a row, placing us at the pinnacle of the asset management industry.
We are at the top 9% worldwide for the standards of active ownership – meaning the way ESG is embedded into our process is amongst the best in the world.
Source: Martin Currie annual Stewardship Report 2020
REASON 3
Low carbon footprint
The trust has been awarded a low carbon designation and accounts for a fraction of the emissions of the benchmark index (see chart)
An index tends to include companies based on their size so can include high polluters or companies judged to have a detrimental impact on society that you may not wish to support. Our active management approach is more selective.
Source: Martin Currie and MSCI as at 4 January 2021.
REASON 4
Over 50 ESG assessments on every company
We evaluate, measure and score over 50 individual criteria for every company that we research. This provides a consistent and systematic analysis across sectors and countries, and gives us an insight into a company's ESG credentials.
Our depth of research is an integral part of our investment process - not lip-service or a bolt-on - and we choose not to target specific ESG outcomes. We are continually enhancing our assessments to reflect new issues to ensure our market leading approach continues to evolve.
REASON 5
High-conviction, long-term investors
We analyse companies to identify long-term growth drivers and focus on sustainable value creation.
And we don't dogmatically exclude sectors. Why? Because a brilliant, disruptive, company with an exciting and sustainable growth model may emerge in a space where we previously have not found value.
As active investors handpicking 25-40 companies for the portfolio, we can concentrate on businesses or sectors we believe offer the most sustainable growth over the long term.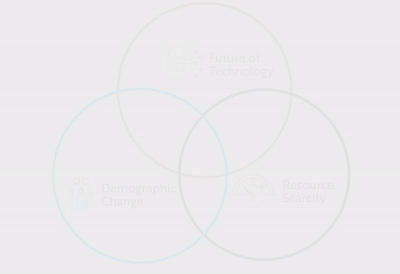 REASON 6
Social factors – rated best in sector
We are already rated the best in the sector for Social factors* but this is an area we have recently been focusing on - and is of major importance to our team.
We have introduced a second layer of 18 measures to underpin our analysis into Exploitation risk, which is one of our criteria. We spend time looking at issues relating to: labour rights, human rights, working conditions (accidents, fatalities, safety), age & gender exploitation.
Morningstar*


Morningstar Sustainablity Rating™*


ADVFN


AIC Award

* © 2021 Morningstar. All Rights Reserved. The information contained herein: (1) is proprietary to Morningstar and/or its content providers; (2) may not be copied or distributed; and (3) is not warranted to be accurate, complete or timely. Neither Morningstar nor its content providers are responsible for any damages or losses arising from any use of this information. Past performance is no guarantee of future results
About the trust

The trust aims to achieve long-term returns in excess of the total return from the MSCI All Country World index.

Performance

Trust performance and how the portfolio breaks down.

How to invest

Trade online, manage your portfolio and buy UK listed shares.
Zehrid Osmani joins Richard Hunter of Interactive Investor.

Date published

16 Jun 2022

Tag

The latest expert review of Martin Currie Global Portfolio Trust

Date published

13 Apr 2022

Tag

An update on portfolio exposure to the region.

Date published

28 Feb 2022

Tag
---
Regulatory information and risk warnings
This information is issued and approved by Martin Currie Investment Management Limited ('MCIM'). It does not constitute investment advice.
The information provided should not be considered a recommendation to purchase or sell any particular security. It should not be assumed that any of the security transactions discussed here were or will prove to be profitable. These opinions are not intended to be a forecast of future events, research, a guarantee of future results or investment advice.
Past performance is not a guide to future returns. The return may increase or decrease as a result of fluctuations in the markets, in currency and/or in the portfolio.
Market and currency movements may cause the capital value of shares, and the income from them, to fall as well as rise and you may get back less than you invested.
The analysis of Environmental, Social and Governance (ESG) factors form an important part of the investment process and helps inform investment decisions. The strategy does not necessarily target particular sustainability outcomes.
The opinions contained in this document are those of the named manager(s). They may not necessarily represent the views of other Martin Currie managers, strategies or funds.
Shares in investment trusts are traded on a stock market and the share price will fluctuate in accordance with supply and demand and may not reflect the value of underlying net asset value of the shares. The majority of charges will be deducted from the capital of the company. This will constrain capital growth of the company in order to maintain the income streams.