What's the market not seeing?
A defensive market hue
Europe equities spent the whole of 2019 struggling against a headwind of downgrades. Eurozone economic growth estimates were cut from 1.6% to 1.1%; UK growth from 1.5 to 1.2%. This has led to corporate earnings, interest rates and bond yields all being cut, as well as economic expectations being dramatically reined in. In particular, we've seen PMI numbers shrink markedly, with the manufacturing sector in Europe rolling over into what is actually quite a deep recession due to the auto recession, Brexit and trade war disruptions.
We believe the current environment is perhaps not as entrenched as many investors think
As a result, investors are not expecting much (or any) improvement in economic growth in 2020. With widespread pessimism about low inflation, low growth and very low earnings, the market has understandably taken a very defensive hue. Investors have become increasingly crowded in growth and quality stocks due to their bond like characteristics. However, we believe the current environment is perhaps not as entrenched as many investors think.
Bottom of the cycle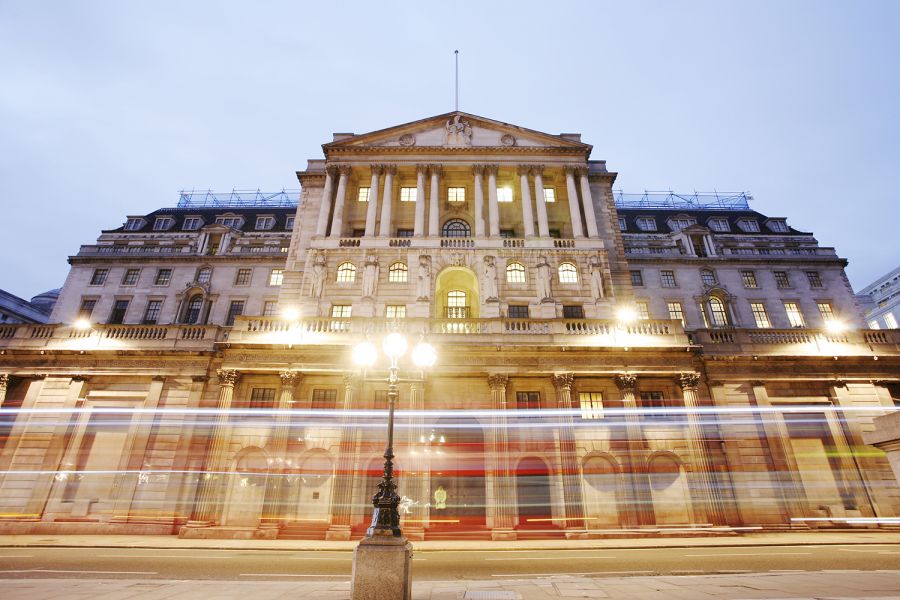 For growth to resume we need to see the inventory correction to be completed and for overseas demand to return. There has been a negative spiral throughout the supply side where buyers have delayed purchases due to too much stock, weaker demand and falling prices leading to delays in buying. We may be close to a bottom of this cycle and therefore see a better environment for prices and volumes leading to industrials reporting better earnings.
Positive turning points may start to develop in early 2020. This could occur due to a combination of the effects of fiscal stimuli kicking in, the resolution of the China-US trade discussions, the UK parliament passing the Brexit treaty, the bottoming of the auto recession in Europe and China, or with indications of inflation improving.
Valuation re-rating
All of these are potentially big positives, which we don't think the market is looking at because it has spent so much time cutting earnings, cutting inflation and cutting interest rates. This would result in bond yields rising, and cyclical and financial shares materially outperforming growth and quality stocks.
Valuations of those companies closer to the economic cycle are still sub-trend, so we could see very strong share price moves helped by earnings growth and a valuation re-rating.
What's your focus in 2020?
We believe the big upside opportunity in 2020 will be in cyclicals and financials if economic growth improves. For now, we are focused on a wide range of themes including industrials that are improving returns through self-help measures, as well as quality financial and some growth stocks.
We see significant opportunities in holding short positions in structurally problematic industries
The financials sector could be the big surprise here. If there is some degree of economic reprise, the yield curve will steepen and, in turn, banks (which are among the most unloved sectors in the whole of Europe right now) will start to perform.
Until economic growth improves though, we will continue to look to short companies with weak balance sheet ratios such as abnormally high inventories and receivables. We also see significant opportunities in holding short positions in structurally problematic industries, most notably retail real estate.
What's the outlook for European equities?
The direction and underlying themes will be dictated by the level of economic growth. We expect 2020 to return to normal levels of market volatility after a quieter 2019. Of course, Brexit remains a dark cloud lingering over the UK and Europe. Breaking the deadlock will be very much dependent on the composition of the next UK government. However, if this can be resolved we are likely to see a material investment opportunity.
If economies continue to struggle, we would expect to see further falls in bond yields, share prices of cyclical and financial companies will fall and underperform while quality companies outperform. However, if economic growth improves, we will see the reverse of this dynamic.
---
Regulatory information and risk warnings
Past performance is not a guide to future returns
The information provided should not be considered a recommendation to purchase or sell any particular strategy / fund / security. It should not be assumed that any of the security transactions discussed here were or will prove to be profitable.
The opinions contained in this recording are those of the named manager. They may not necessarily represent the views of other Martin Currie managers, strategies or funds. These opinions are not intended to be a forecast of future events, research, a guarantee of future results or investment advice.
The information contained has been complied with considerable care to ensure its accuracy. However, no representation or warranty, express or implied, is made to its accuracy or completeness. Martin Currie has procured any research or analysis contained in this recording for its own use. It is provided to you only incidentally and any opinions expressed are subject to change without notice.