Channel shifts to digital have been significant and will mark a change in the way the sector interacts with consumers going forward
Digital reach of the consumers has the potential to further strengthen dominant brands' positions and lead to higher profitability in the long term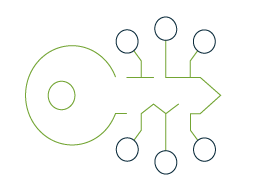 Digital access of consumers also means that barriers to entry have been lowered, and nascent brands are able to attract consumers more easily than previously.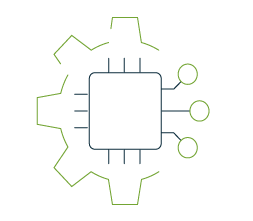 Sophisticated data usage, the ability to create connections and response from consumers will be key to building and sustaining brand equity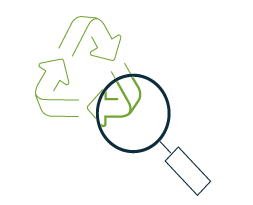 A sustainability focus is paramount in a sector seen as generating high degree of waste, and at times at risk of social exploitation along the supply chain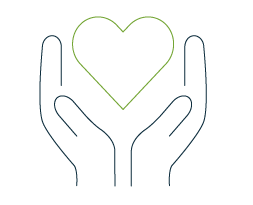 Health & Wellness focus across demographics and across generations will be an important long-lasting structural shift in behaviours
Medium-Term opportunities in a post-pandemic world
In this series we look at the structural growth trends that have emerged and how they are captured in our thematic mega-trend framework.
The consumer sectors have seen a material bifurcation of outcomes depending on the positioning of businesses, either with digital at the core or physical assets over the period since COVID began.
This amplification of digital is something we continue to identify as a long term structurally important trend in a sector that has already been materially disrupted by e-commerce. Consumer service and physical brands are rethinking how they interact meaningfully with their target audience to increase engagement through data and to create emotional connection. We believe this will lead to real winners and losers based on the ability to invest in driving brand equity in a data led world.
At the same time, the migration of consumers to digital platforms is likely to give the opportunity for nascent brands to reach customers more easily. Therefore this could lead to a more rapid rise of new brands that could have the potential to disrupt and challenge the established players' market shares. Whilst some companies are emphasizing that route-to scale is more challenging than previously, we believe that the opposite could prove to be the case with the easier reach of customers online. The battleground has shifted, and is likely to continue to shift, towards benefiting companies that have the ability to generate consumer interest, and strengthen brand appeal. Whether it is through superior products and/or strong messaging - but importantly through an ability to connect with consumers that have become more demanding, and are also more ethically and sustainability focused.
How many years has COVID-19 accelerated the schedule for your digital communications strategy?
Source: Statista and Twilio, July 2020. Survey period, June 6th to 24th, 2020 2,569* enterprise decision makers; Online survey. *Respondents belong to companies with 500+ employees.
The increased focus both by consumers and by regulators on sustainability, and carbon footprint of any business activity will continue to put the Consumer sectors under the spotlight, notably in the Apparel and Luxury segments. With a drive to de-emphasize the "fast-fashion" high consumption nature of the offering, which in the past has also meant little regard for waste, use of resources, or societal impact. Critically, we believe we will continue to see a focus on less, structurally fewer items, less waste and more re-use, which we believe implies a drive to quality, more durability, and craftmanship.
Importance of ethical and sustainable luxury goods by Millennials worldwide
Source: Statista and Deloitte, July 2017. 1005 respondents who have made one or more luxury goods purchases in the last six months
Value of the secondhand market worldwide from 2012 to 2024
Source: Statista - Thredup; GlobalData; Statista estimates, August 2020. *Values taken from previous editions of the publication. **Forecast.
The Athleisure segment is set to benefit from changing consumer tastes both during and post the pandemic: the drive to more informality in dress is likely to continue post the surge driven by working from home, combined with health and self-care in an ageing world, which underpins the athleisure growth we anticipate, with key brands the likely beneficiaries. We also see less of a bounce back in business travel, as some pandemic productivity gains sustain.
The pandemic crisis is also increasing the focus on Health & Wellness, both during the crisis, but also with long lasting implications on attitudes and approaches post the pandemic crisis. An important aspect of this trend is the focus on increased hygiene, both food hygiene, personal hygiene and higher sanitation of living spaces. This will in our view be a long-lasting shift in consumer behaviours.
Finally, we believe that there should continue to be focus on what we are eating and its impact on our bodies and importantly the climate, animal welfare and human health risks. We believe that plant-based alternatives will continue to move into the mainstream diet as a flexitarian attitude starts to prevail. This drives us to focus on quality providers of ingredients, snacks and beverages which fit firmly into this dynamic.
Forecasted market value of plant-based meat worldwide from 2019 to 2027
Source: Statista; Polaris Market Research, September 2020. * Calculated based on the compound annual growth rate for that period of time provided by the source. ** Forecasted. Product source type including: Soy, Wheat, Peas, Gluten-based, and Others.
Our Long-Term Unconstrained strategies
Important information
The information provided should not be considered a recommendation to purchase or sell any particular security. It should not be assumed that any of the securities discussed here were, or will prove to be, profitable.
This information is issued and approved by Martin Currie Investment Management Limited ('MCIM'), authorised and regulated by the Financial Conduct Authority. It does not constitute investment advice. Market and currency movements may cause the capital value of shares, and the income from them, to fall as well as rise and you may get back less than you invested.
The information contained in this document has been compiled with considerable care to ensure its accuracy. However, no representation or warranty, express or implied, is made to its accuracy or completeness. Martin Currie has procured any research or analysis contained in this document for its own use. It is provided to you only incidentally and any opinions expressed are subject to change without notice.
This document is intended only for a wholesale, institutional or otherwise professional audience. Martin Currie Investment Management Limited does not intend for this document to be issued to any other audience and it should not be made available to any person who does not meet this criteria. Martin Currie accepts no responsibility for dissemination of this document to a person who does not fit this criteria.
The document does not form the basis of, nor should it be relied upon in connection with, any subsequent contract or agreement. It does not constitute, and may not be used for the purpose of, an offer or invitation to subscribe for or otherwise acquire shares in any of the products mentioned.
Past performance is not a guide to future returns.