Executive Summary
We have a detailed assessment of the supply chain risks across all stocks we cover – The Global Long-Term Unconstrained team's proprietary analysis is part of our structured list of risks we assess.
Each stock in the portfolio that might carry supply chain dependency risk is stress tested – This structured risk framework means we were ready to stress test the portfolio for the COVID-19 pandemic disruption as it was unfolding.
The portfolio has demonstrated resilience through the sell-off – While no stock is immune from such sharp exogenous shock brought up by this pandemic risk; we have identified areas of risk within our consumer and industrial holdings.
Identifying vulnerable stocks across the supply chain
We map the whole supply chain in terms of key suppliers and customers for every company that we analyse and invest in. This permits us to monitor revenue and profits evolution alongside share price performance. We are also able to assess balance sheet strength on each of these key suppliers and customers, as well as any working capital risks that could be triggered along the supply chain.
Stress testing all our holdings for supply chain dependency risk
We extensively stress tested the portfolio as the outbreak of COVID-19 intensified into a pandemic crisis and we have been ready to rapidly assess our risk exposures – this has proved crucial in this period of unprecedented global disruption. This highlights the importance of having a structured and detailed research framework with the aim of capturing all key risks that a company is exposed to.
Portfolio resilience during the market sell-off
Our underlying companies have shown resilience in terms of balance sheet strength and relative share price performance. However, given the unprecedented nature of the exogenous shock, and the recessionary environment we are going through near term, we have identified a limited number of risks, which we have been focusing our research on. These are notably concentrated in our Industrial and Consumer holdings.
Autos – low supplier inventories could disrupt manufacturers
The auto industry is an area of notable exposure to supply chain risk, supply chains are tightly integrated and lean, with fragmented suppliers that are at risk of cash flow deterioration. Inventories in this segment are generally low, and therefore there is a higher risk of rapid spread of disruption along the supply chain and onto the car manufacturers. In terms of our portfolio holdings, Ferrari looks the most vulnerable, its entire manufacturing base being in Italy. However, the company is able to shift some of its production base around the different models, notably its limited-edition models, to ensure that capacity gets managed efficiently. This is testimony to the company's pricing power and unique product offering, which should help it get through the short-term volatility in a better shape than the rest of the sector.
Consumer – inventory dislocation and wholesale impact
On the consumer front, there are some disruptions in productive capacity in some parts of Europe - Italy particularly. The most noticeable disruption will be with the ultimate end markets – department stores and duty-free operators. They are all clearly impacted by the marked reduction in the volume in customers. This in turn is likely to bring substantial inventory dislocation over the coming quarters, leading to opportunities for consumers and discount retailers but pressuring the margins of the wider retail sector.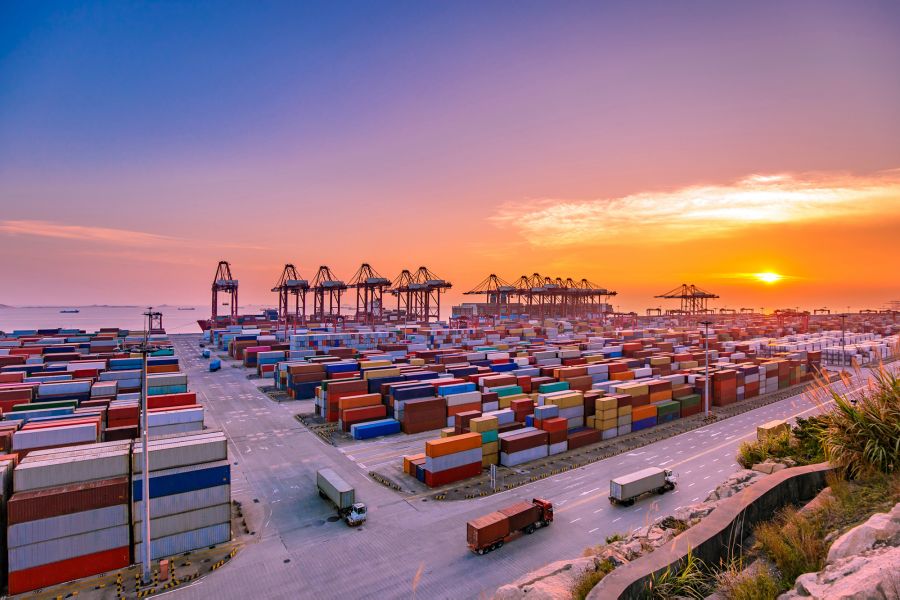 Companies with more wholesale exposure will be more at risk. More established brands with stronger balance sheets will be more able to withstand the inventory dislocation issue, in particular thanks to a better access to outlet stores. Our Italian retailer Moncler, is a good example of this resilience, given its limited wholesale exposure and strong inventory control, it benefits from strong pricing power over the long term.
Healthcare - high quality management teams can navigate the turbulence
In healthcare, we are monitoring the situation in the plasma collection centres, where there could be at some point a risk of diminishing inventories as blood donations get impacted by lower number of donors visiting collection centres. At this stage, we are not concerned about the situation and would see stocks in that industry being relatively defensive as a result.
We are monitoring our holdings in MedTech and Life Sciences, such as Coloplast, Mettler Toledo and Masimo where the impact on the supply chain is more likely to come from consolidated manufacturing facilities or single source component suppliers being temporarily disrupted. In general, these are high quality businesses stewarded by experienced management teams and as such we are confident in their ability to navigate turbulent operating environments, borne out in their recent relative performance.
Semiconductors – supply side more immune to disruption
Semiconductors are very sensitive to the demand side of the equation, whilst the supply side has limited exposure to exogenous shocks. The supply side is effectively a short chain that is highly automated. Instead, supply side adjustments are purely related to capex savings measures that companies put in place, and of course consumer end market slow down. We hold supply side firm ASML, a supplier of production tools. We believe they are relatively immune from any COVID-19-related temporary effects, given the long order book and lead time for leading-edge EUV machines. This leads to a lower risk of order cancellations from semiconductors makers this year.
Our structured risk assessment helps build resilient portfolios
Our structured analytical framework is based on the fundamental analysis of supply chains and their risk assessment helps ensure that we are prepared for events like COVID-19. Such a framework helps us when we need to rapidly assess risk exposures and stress test portfolios.
Importantly, it showcases the significance of being 'crisis-ready' by knowing our portfolio fundamental risk exposures in such a precise way, and consistently assessing risk from different angles to ensure that we don't have any unintended exposures.
---
Regulatory information and risk warnings
The information provided should not be considered a recommendation to purchase or sell any particular strategy/fund/ security. It should not be assumed that any of the security transactions discussed here were or will prove to be profitable.
Not all stocks mentioned are held across all the GLTU team portfolios due to geographic investment restrictions.
This information is issued and approved by Martin Currie Investment Management Limited ('MCIM'). It does not constitute investment advice. Market and currency movements may cause the capital value of shares, and the income from them, to fall as well as rise and you may get back less than you invested.
The information contained in this document has been compiled with considerable care to ensure its accuracy. But no representation or warranty, express or implied, is made to its accuracy or completeness.
This document has been prepared for professional investors, it is intended for the recipient only and may not be distributed to third parties. The document does not form the basis of, nor should it be relied upon in connection with, any subsequent contract or agreement. It does not constitute, and may
not be used for the purpose of, an offer or invitation to subscribe for or otherwise acquire shares in any of the products mentioned.
Past performance is not a guide to future returns.
The distribution of specific products is restricted in certain jurisdictions, investors should be aware of these restrictions before requesting further specific information.
The views expressed are opinions of the portfolio managers as of the date of this document and are subject to change based on market and other conditions and may differ from other portfolio managers or of the firm as a whole. These opinions are not intended to be a forecast of future events, research,
a guarantee of future results or investment advice.
Some of the information provided in this document has been compiled using data from a representative account. This account has been chosen on the basis it is an existing account managed by Martin Currie, within the strategy referred to in this document. Representative accounts for each strategy have been chosen on the basis that they are the longest running account for the strategy. This data has been provided as an illustration only, the figures should not be relied upon as an indication of future performance. The data provided for this account may be different to other accounts following the same strategy. The information should not be considered as comprehensive and additional information and disclosure should be sought.
Risk warnings – Investors should also be aware of the following risk factors which may be applicable to the strategy shown in this document.
Investing in foreign markets introduces a risk where adverse movements in currency exchange rates could result in a decrease in the value of your investment.
This strategy may hold a limited number of investments. If one of these investments falls in value this can have a greater impact on the strategy's value than if it held a larger number of investments.
Smaller companies may be riskier and their shares may be less liquid than larger companies, meaning that their share price may be more volatile.
Emerging markets or less developed countries may face more political, economic or structural challenges than developed countries. Accordingly, investment in emerging markets is generally characterised by higher levels of risk than investment in fully developed markets.
The strategies may invest in derivatives (Index futures and FX forwards) to obtain, increase or reduce exposure to underlying assets. The use of derivatives may restrict potential gains and may result in greater fluctuations of returns for the portfolios. Certain types of derivatives may become difficult
to purchase or sell in such market conditions.
For institutional investors in the USA: The information contained within this document is for Institutional Investors only who meet the definition of Accredited Investor as defined in Rule 501 of the United States Securities Act of 1933, as amended ('The 1933 Act') and the definition of Qualified Purchasers
as defined in section 2 (a) (51) (A) of the United States Investment Company Act of 1940, as amended ('the 1940 Act'). It is not for intended for use by members of the general public.
For wholesale investors in Australia: This material is provided on the basis that you are a wholesale client within the definition of ASIC Class Order 03/1099. MCIM is authorised and regulated by the FCA under UK laws, which differ from Australian laws.