What's the market not seeing?
Seeing past the blind spot
Over the past ten years, central banks – in a bid to stimulate anaemic economic activity through the provision of abundant liquidity – have borrowed from the future resulting in an extraordinary boost to asset prices. As a consequence, a large slice of the equity returns in recent times has come from the market being willing to pay more for risk assets, expanding their valuations in search of ever-more elusive returns.
This is unusual and we believe that future stock market returns are unlikely to look as attractive going forward. For us, this remains a fundamental blind spot for most investors. We believe that dividends will once again revert to producing a large slice of the future stock market returns.
Right now, dividend-producing companies have never looked more attractive
Investors, in our view, should therefore focus on picking high-quality, sustainable dividend payers supported by earnings growth to give themselves the best chance of outperforming markets going forward.
Right now, dividend-producing companies have also never looked more attractive. This is particularly the case versus fixed income which offers little yield and zero income growth by comparison, and which is why we believe equity income as a strategy is going to be highly relevant for investors in the years ahead.
What's your focus in 2020?
Demographic change
As long-term investors, our focus is on companies that are able to generate sustainable returns far into the future. In particular, we target the kinds of businesses benefiting from long-term secular trends which are likely to shape economies and markets for many years to come.
As such, demographic change will continue to feature strongly in our research agenda during 2020. Specifically, we remain excited by the raft of opportunities that arise from the huge growth of the emerging market middle class. From an investment perspective, it's not only the scale of this growth trend that we find compelling, but also the diversity it presents. We see this theme playing out across a whole range of verticals, from Asian air travel and the rise of financial services, to luxury goods and increases in discretionary spending. Important sub themes relating to demographic change will also be a notable focus, including health and nutrition, urbanisation and infrastructure spending.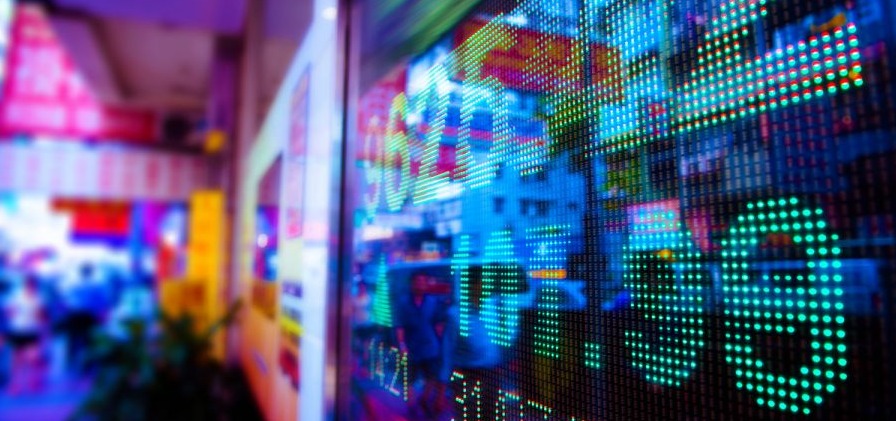 Technology and ESG
More generally, the future of technology is of significant interest. Robotics and automation, artificial intelligence, data consumption, memory demand, the roll out of 5G and the Internet of Things are all areas we believe will see rapid and disruptive development.
We also consider our integrated ESG approach to be a source of advantage in looking to identify sustainable growth opportunities before the market does and to be able to reflect and act on emerging ESG risks such as changing consumer preferences and heightened regulatory risk before they impact the value of our investments.
Our approach is to identify companies that have strong environmental, social and governance policies and whose sustainability practices will drive revenues, profitability and cash flows. These companies will most likely be aligned with a low carbon, equitable, healthy and safe society and reward shareholders with a growing dividend and strong total returns over the long term.
What's the outlook for global equities?
Dividends to the fore
In the US, economic activity has been waning, principally caused by the trade war with China. There are green shoots in the negotiations, but as the tensions have escalated and tariffs have affected supply chains and product-price inflation, the economy has slid closer to recession territory. It is likely the US Federal Reserve will continue to provide liquidity to the US dollar, funding markets and cutting interest rates further to stimulate activity which should boost the economy in 2020. It is also rumoured that President Trump will try to transact a large tax cut for middle income Americans to garner support for his re-election. This should underpin equity markets with consumer sectors set to benefit the most.
The UK is now looking very likely to exit the EU at the end of January with a withdrawal deal in place. However, there is the wrinkle of a general election hurdle first which could still cause some volatility in UK and European stocks. But, as we edge closer to the end of January and an orderly withdrawal looks the most likely outcome, sterling should strengthen and with it those stocks that have a high correlation to the currency.
Dividends as a style should do better after a prolonged period when high-quality momentum stocks have outperformed
Sectors such as autos, insurance and capital goods could do well as a result. We should also see some better performance from those companies with a UK domestic focus as many are trading at appealing valuations versus their own history. But we do need to see a resurgence in capital investment in Europe to ensure that productivity and corporate earnings rebound to drive stocks higher over the longer term.
Brexit certainty should bring with it a relief surge of economic activity, leading to European macroeconomic indicators bottoming out and rebounding particularly in the manufacturing PMIs. Some fiscal stimulus maybe required by countries such as Germany which currently find themselves bogged down in a technical recession. A pickup in activity that results from this could lead to a more sustained equity style rotation – dividends as a style should do better after a prolonged period when high-quality momentum stocks have outperformed.
---
Regulatory information and risk warnings
This information is issued and approved by Martin Currie Investment Management Limited ('MCIM'). It does not constitute investment advice.
Issued in the UK by Martin Currie Investment Management Limited (MCIM) and Martin Currie Fund Management Limited (MCFM). Both companies are authorised and regulated by the Financial Conduct Authority (FCA). (c) 2019 Martin Currie Ltd.
Market and currency movements may cause the capital value of shares, and the income from them, to fall as well as rise and you may get back less than you invested.
The opinions contained in this document are those of the named manager(s). They may not necessarily represent the views of other Martin Currie managers, strategies or funds.
The information provided should not be considered a recommendation to purchase or sell any particular security. It should not be assumed that any of the security transactions discussed here were or will prove to be profitable.