About Global Emerging Markets
The Martin Currie Global Emerging Markets strategy offers investors a diverse opportunity set and superior growth prospects driven by the long-term, powerful drivers of a young and growing population, rising urbanisation and a growing middle class.
As long-term investors, we use bottom-up, fundamental research to identify high quality companies with robust balance sheets and sustainable growth potential. Our process for identifying the very best investment opportunities in emerging markets is underpinned by our long-term investment philosophy and belief that companies exhibiting these characteristics are frequently undervalued by the market.
ESG factors are embedded in the investment process and engagement is viewed as an essential element of our analysis. Top-down factors are considered a source of risk, as such, a member of the team is dedicated to macro and political research. Investors can expect relative performance to be delivered on the strength of individual investments and not a particular market outcome.
Our investment philosophy is founded on a belief that the market frequently misprices a company's long-term, value-creation potential; as long-term investors, we are able to identify the nature and scale of the mispricing through rigorous fundamental research.
We seek to add further value by investing in quality companies that exhibit the strongest growth characteristics.
Combining this approach with active stock picking is how we seek to deliver superior alpha over the long term for our clients.
Martin Currie has been managing dedicated emerging markets portfolios since 1991. Our team is focused on managing one strategy and portfolios reflect our highest-conviction ideas from within the emerging-markets universe.
We are very clear that we can add value through bottom-up stock selection and build portfolios that reflect responsible stewardship of our clients' capital.
The result is a high-conviction portfolio of 40-60 of high-quality, sustainable growth emerging market companies.
| Portfolio characteristics | Global Emerging Markets |
| --- | --- |
| Long-term objective | To outperform the MSCI Emerging Markets Index by +3% p.a. over rolling three to five-year periods. |
| Benchmark | MSCI Emerging Markets Index |
| Market capitalisation | All-Cap |
| Sector/country allocations | As a result of stock selection- managed within factor risk analysis |
| Security limit | Maximum 10% absolute stock weight |
| Number of stocks | 40-60 |
| Portfolio turnover | Low - expected turnover |
| Forecast tracking error | Maximum of 8% per annum |
| Inception | 13 September 1991 |
The time is right for investing in emerging markets
The interplay of mega cities with new technology and the rapid growth of middle class consumers is giving rise to some truly world class emerging market companies.
Alastair Reynolds
Portfolio Manager
Strategy guide
The Martin Currie Emerging Markets strategy is a highly selective portfolio comprised of 40-60 highly profitable businesses with sustainable long-term growth prospects.
Strategy guide
The Martin Currie Emerging Markets strategy is a highly selective portfolio comprised of 40-60 highly profitable businesses with sustainable long-term growth prospects.

Alpha generation
Proven philosophy to exploit under-appreciated profit growth

Sustainable growth
Targeting high quality businesses with sustainable growth at attractive valuations

Stock driven
A diversified portfolio in which stock-specific insights drive returns

Managed risk
Portfolio informed by proprietary investment research and sophisticated risk analytics
Long term investing
Compounding investor returns over multi-year holding periods
ESG analysis fully integrated
All Martin Currie portfolios focus on Stewardship
Together, our capabilities form a powerful investment strategy bringing together the best opportunities in emerging markets.
How to invest
Through our parent company, Franklin Templeton, investors are offered access to a segregated account or a range of pooled vehicles.
Please contact us to discuss the most appropriate investment to meet your requirements.
How to invest
Martin Currie is a Specialist Investment Manager of Franklin Resources Inc, operating as Franklin Templeton.
Franklin Templeton is responsible for the sales and client service of our funds for financial advisers and individual investors.
If you would like to find out more about these funds, please visit the Franklin Templeton website.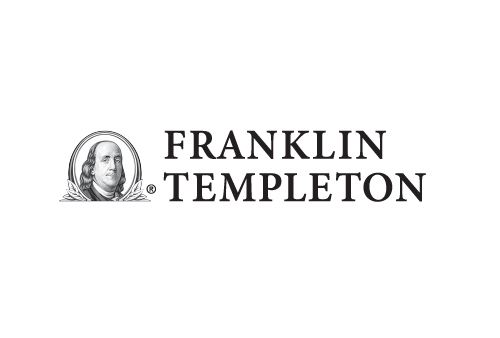 Portfolio Manager, Colin Dishington reviews emerging markets in Q4 2020 and why he believes there are exciting investment opportunities in 2021.

Date published

16 Feb 2021

Tag

Paul Sloane, Portfolio Manager, reviews emerging markets in Q3 2020 and introduces a new addition to the portfolio.

Date published

29 Oct 2020

Tag

Andrew Mathewson, Portfolio Manager, discusses the recovery of emerging markets during Q2 and our GEMs team's continued focus on sustainable growth.

Date published

20 Aug 2020

Tag